Leeds healthcare software firm EMIS reaches £78.7m turnover
Turnover for the Leeds-based EMIS grew to £78.7m for the half year to 30 June, up from £77.8m. EMIS said this was due to a "limited" contribution from acquisitions (just £700,000 in the period) and also revenue headwinds in NHS spending on hardware.
EMIS said that order books and pipelines were maintained despite the uncertainty created by the EU Referendum and the slower than expected rate of contract awards in larger NHS procurements.
Pre-tax profits dipped to £12.1m from £13.6m in the same six months last year.
EMIS reported earlier in the year that a £2.2m one-off charge relating to cost reduction projects would be felt in its first half.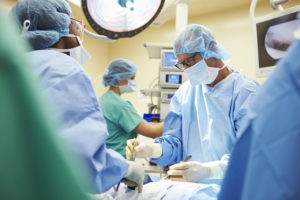 The business is optimistic – Egton Digital (formerly Pinbellcom Group Limited, acquired in July 2015) won a four year contract worth £5m to provide IT support, maintenance and hardware to all GP practices in Herts Valleys, East and North Herts, Luton and Bedfordshire.
Chris Spencer, chief executive Officer of EMIS Group, said: "EMIS has performed broadly in line with expectations showing a continued growth in profit and maintaining strong market positions.
"We've also undertaken group wide cost reduction measures and operational improvements in secondary care. These changes are largely complete and we expect the benefits to come through in second half."
He said that whilst there will be a slowdown in investment in the NHS, more of the investment remaining will be put into NHS IT, "with a view to making data available at the point of care," said Mr Spencer.
"In real terms the amount spent on IT in the NHS will rise from £2.6bn to £3.6bn.
"Historically we've moved focus across from primary care to newer product. We've implemented charges and increased licence fees, which fall away in the second year."
Mr Spencer said that a refocus on a patient product, having worked 'B2B' with the end user the clinician would be a major change for the business.
"If we move into patient it's much more to do with business to consumer, which will increase international traffic and move advertising and transactional revenue above expectations."