SoundChip moves into new office at Sci-Tech Daresbury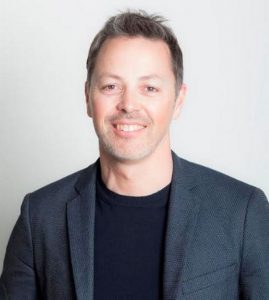 Swiss-headquartered wearable sound technology firm, SoundChip, has opened a new office space at Sci-Tech Daresbury, a National Science and Innovation Campus in the Liverpool City region between Runcorn, Warrington and Manchester, where it has been based since 2011.
Thanks to strong appetite for its system-level audio solutions, which are used by global brands including Panasonic, Harman, Audio Technica and Philips, SoundChip expanded its new Technology Centre to new offices at Sci-Tech Daresbury's Vanguard House, a 36,000 sq ft facility providing office, laboratory and workshop space.
SoundChip intends to use the new space to focus on research and development of new noise cancelling products and technologies.
Mark Donaldson, CEO of SoundChip, said: "We're so pleased to be launching our base at Vanguard House as we continue to realise our potential in the UK market. Basing our operations here supports the high-speed growth that we are currently experiencing for our technologies and solutions. Traditionally, active noise-cancelling features have been locked into those flagship products on the high street.
"However, this technology is now permeating into more mainstream value models, which means that there are a greater number of products available on the market. This is a wave that we've been preparing for and in order to deliver this, we need to have a strong team of electro-acoustic engineers that are kitted out with the most sophisticated equipment and have the capacity and facilities to do that work to scale."
Sci-Tech Daresbury is a private-public joint-venture partnership between developer Langtree, the Science and Technology Facilities Council (STFC) and Halton Borough Council.