Leeds tests super-connected self-driving 'pods' over 5G
Telecoms operator aql, Gulf Oil and the University of Leeds and Leeds and Bradford city councils unveiled plans to trial self-driving PODs in Leeds city centre later this year.
The 'super-connected' PODs will be deployed in a controlled environment on the South Bank and aql will be conducting real-world testing of newly-developed software systems.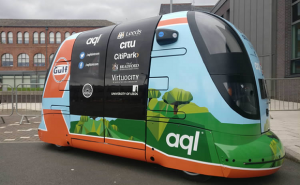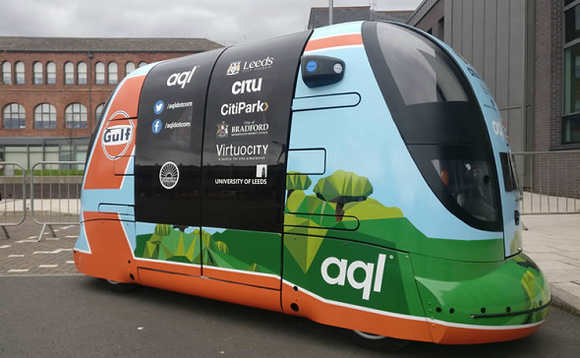 As part of a consortium investigating autonomous vehicles in Leeds, the city will begin testing self-driving pods in the South Bank area later this year. Consortium member Aql, which holds 5G test licences in the UK, will build the required communications infrastructure.
The pods will be based on the Westfield POD, which Heathrow Airport has used since 2011.
Prof. Adam Beaumont, founder and CEO of aql, said: "Until now, much of the software for autonomy has been driven by the automotive industry. We want to embrace other disciplines such as VR and gaming which have strong transferable spatial awareness skills to help innovate and create the next generation of smart city.
"Without this technology, driverless cars, for example, will simply join the traffic queues – we need cross-city communication and coordination via the next generation of mobile network technology to unlock the potential of driverless platforms."
The announcement follows the debut of the first POD as part of Leeds Digital Festival. The POD has been on display around the city, including at Leeds City College alongside a jet pack flight.
Jonathan Turner, CEO of Bayford Oil, commented: "The Gulf brand is world-recognised as a leader and enabler in motorsport and transport, but our history is largely around fossil fuels.
"We are passionate about embracing the transition to renewable energy and continue to support innovation in electric transport and the next generation of autonomous transport. I have a vision for enabling the future of motorsport and transport whilst minimising our impact on our planet."
5G is the latest networking technology for connected devices, promising speeds up to 100 times faster than 4G, and 10 times faster than home broadband.
It's not all about speed, though: a more ubiquitous and responsive (between 1ms and 10ms, compared to 4G's 40-60ms) network are also planned, enabling connected devices like autonomous vehicles, drones and even artificial limbs.
5G phones won't be launched until next year, and the infrastructure isn't expected to be in place before 2020 at the earliest, although there are plenty of trials taking place, as well as a spectrum bidding war.