Bidco secures CityFibre as subsidiary in £537.8 million deal
The £537.8m acquisition of CityFibre Infrastructure Holdings has completed. The company has Gigabit cities in Leeds, Wakefield, Bradford, Doncaster, Huddersfield and York.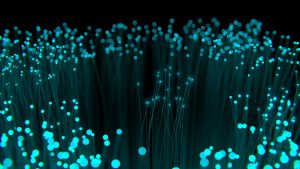 Cityfibre, which floated in 2014, has major networks in more than 40 cities and construction underway to reach five million homes.
Greg Mesch, chief executive of CityFibre, said: "Having shaken up the UK telecoms market over the last five years and sparked the race to deliver a full fibre future for Britain, this transaction will enable CityFibre to accelerate our deployment of transformational digital infrastructure still further. These are exciting times, and as the only builder of scale, CityFibre is ideally positioned to make the most of this opportunity to modernise the UK's digital infrastructure."
"I would like to take this opportunity to thank the shareholders who have supported us since our initial listing on AIM. We have raised over £320m on AIM and believe that without the support of the capital markets, our progress both operationally and strategically would not have been so rapid."
Trading on AIM in CityFibre shares was suspended with effect from 7.30am on 21 June 2018. It is expected that cancellation of CityFibre's shares admission to trading on AIM shall take effect at 8.00am on 22 June 2018.
After signing a joint venture agreement with Sky and TalkTalk in April 2014 to trial FTTP in York, CityFibre went on to complete a number of acquisitions, including KCOM's national network assets for £90 million in January 2016 adding fibre networks in 24 towns and cities and a national long-distance network to CityFibre's portfolio. CityFibre went on to acquire wholesale connectivity provider Entanet Holdings Limited for £29 million in August 2017. For the 12 months ended 31 December 2016, Entanet serviced approximately 1,500 channel partners in the business and residential markets.
Connect Infrastructure Bidco, a newly formed company indirectly jointly-owned by a consortium formed by Antin and West Street Infrastructure Partners, made an offer of 81p in cash for each CityFibre Share in April.
Philippe Camu, global head of West Street Infrastructure Partners and Mark Crosbie, managing partner of Antin Infrastructure Partners, added: "We are delighted to be supporting CityFibre through its next cycle of growth and believe the business is ideally placed to continue to transform the UK telecommunications market.
"With the need for next generation infrastructure growing at pace, the provision of high quality fibre networks is vital to the ongoing economic development of the UK, and CityFibre sits firmly at the centre of that structural shift."
CityFibre reported a 126 per cent increase in turnover to £34.8m in its results for the year to 31 December 2017, with a 48.4 per cent hike in gross profit to £20.1m.