Edge Testing's first ever Manchester DevOps event
Software testing company, Edge Testing, which is a part of Eurofins Digital Testing, is holding its first ever testing event in Manchester, at Malmaison on Wednesday 11 July.
The breakfast seminar, which kicks off at 8.30 am, will offer insights into testing as part of DevOps while discussing the unique solutions available to help organisations avoid thinking that testing is limited to the "verify" link of the chain.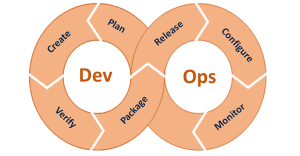 The event, which encourages the audience to participate and share their own insights and experiences, will look at:
the shift away from contained projects to a more complex landscape of delivery chains
how this impacts all aspects of delivery and creates new challenges for testing and assurance
why despite already being adapted to agile methods introducing shorter timescales and more frequent delivery, the industry needs to go a step further and push quality activity out into the full chain as a coherent activity.
Edge Testing's Principal Consultant Alister Aitken will be leading the discussion, which will also explore why quality needs to be embedded throughout the process in a meaningful way and how testing can best continue to be relevant in the Dev Ops world of today.