South Shield's Shoptimised secured several significant contracts
Shoptimised, a South Shields-based retail technology company, has announced plans to double in size over the next six months after securing several significant contracts and partnerships.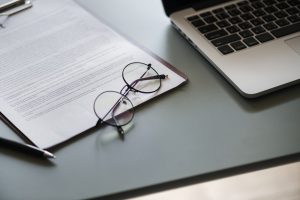 The company provides a product feed optimisation platform and price comparison software for digital marketing agencies and retailers.
It recently won new business from Newcastle-based menswear retailer END Clothing, and signed partnerships with digital agencies, including Croud and Silverbean.
Co-founder and managing director John Cave commented: "Our recent client wins have allowed us to invest further in Shoptimised, making it more useful for pay-per-click marketers both in-house and within agencies.
"From the beginning, we wanted Shoptimised to be simple to implement within both an agency and e-commerce business and become the go-to tool for shopping campaigns across Google, Bing, Facebook and Instagram shopping feeds."
"As Black Friday and Christmas approach, we have a large number of clients now saving time and resource with our automated product feed optimisation features. Q4 is a crucial period for e-commerce businesses, so to us it's a no-brainer that they'd want to make the most effective use of manpower and time."
"Q4 is a crucial period for eCommerce businesses, so to us it's a no-brainer that they'd want to make the most effective use of manpower and time. Last year, UK shoppers spent £1.3billion on Black Friday alone, with this year expected to be even higher at £2.2bn, the opportunity is really there for the taking with regard to Shopping campaigns."
The success of the tool has been evident so far, with a 300% growth in in users in the past three months.
Cave continued; "The success we've enjoyed and positive response from our clients is fantastic testament to the fact the industry was missing a powerful platform like Shoptimised. We have a really exciting future ahead!"
Judges at the recent International Performance Marketing awards described Shoptimised as "a genius idea", acknowledging the platform's ability to reduce Shopping campaign budget wastage and "increase impressions by up to 300% for retailers, brands and agencies".