2021 predictions – from Midlands technology companies
Posted On December 17, 2020
---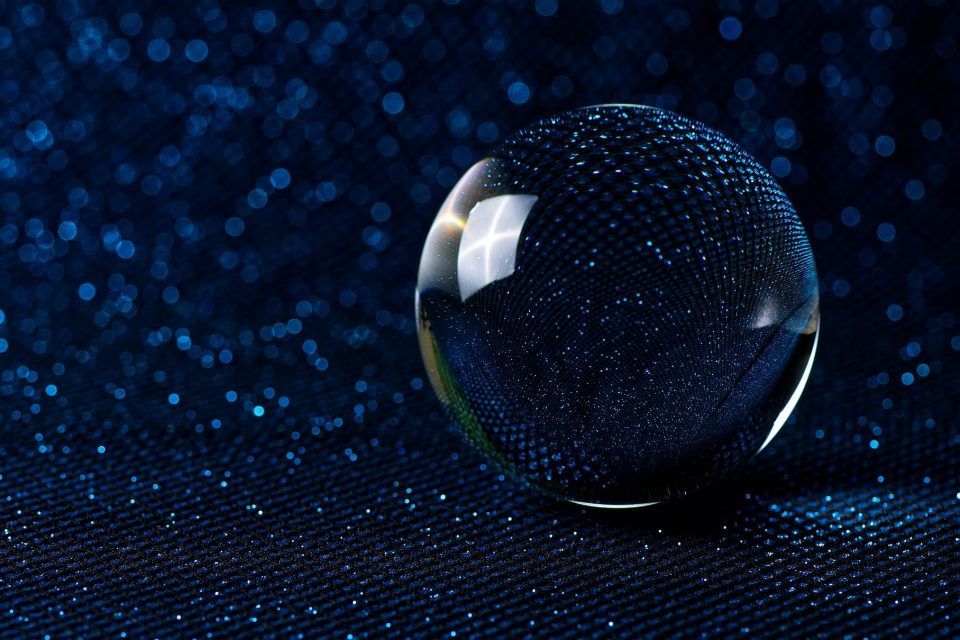 At the start of 2020, everyone still had their eyes on digital transformation, and mainstream AI and 5G were making waves. But, the pandemic has turned everything on its head. We spoke to some Midlands technology companies to see what they are forecasting for 2021 and beyond…….
Long-term remote working solutions and IoT devices for security and social distancing
As more and more businesses and individuals turned to flexible and remote working in 2020, new technology implementation and software services adoption was prioritised to ensure home working was made easier but still remained secure.
The emergence of the coronavirus pandemic saw many traditionally office-based enterprises implement their disaster recovery and business continuity plans for the very first time. Birmingham-based software testing firm Edge Testing predicts that will mean the switch from temporary to more long-term solutions next year, as many anticipate remote working environments will remain the norm.
"Premises and offices were closed for extended durations amidst unprecedented lockdowns. Many businesses quickly needed to add new equipment, software subscriptions, and increased cloud capacity to their working practices. Some of the hastily put in place, temporary, and potentially risky solutions to enable remote work from the start of lockdown will be replaced with more robust, long term solutions." Neil Cameron, Head of Technical Services, Edge Testing
Information security services provider Commissum, which is also based in Birmingham, agreed, but also predicts that additional and IoT devices will be used to ensure a wider security perimeter in 2021.
"Today's massive and immediate change in working practices has seen, and will continue to see, wider use of mobile devices, laptops, smart home systems used for work advantage, and IoT devices used to enable distancing and replace human interaction." Miguel Marques, Senior Test Consultant at Commissum
Businesses who experiment will be most successful in 2021
Leamington Spa's digital product studio, Freestyle, noted that the pace of change in 2020 has been accelerated with businesses no longer able to rely on best practice strategies.
"For many businesses, the decision is no longer 'should we change something', rather 'how big a change do we need to make' and this is something we're seeing with clients in the Midlands. Budget for experimentation is key – either setting aside whole departments – innovation hubs or similar like we see at iCentrum, or even separate business entities – with no budget cap and free reign to experiment and fail fast. This method means only the direct budget of the experiment teams need to be accounted for – meaning testing becomes cheaper, lower risk and allows freedom to fail. In terms of our advice; Follow the process. Identify the desired outcomes, workshop possible solutions, and narrow the field until the number of choices feels right for your scale of business; then ideate, prioritise and follow the best ideas through to a testing stage. Always measure against outcomes." Alan Cooper, New Business Director, Freestyle
Managed services will accelerate
If home working does continue in 2021, security functions will need to move further away from the traditional perimeter security approach and acknowledge that the user is now the boundary. As a result, companies must transition from reacting to threats to a more pro-active security prevention approach.
Technology partners, like OGL Computer and CyberGuard Technologies, which are both headquartered in Kidderminster, forecast managed IT and cyber security services gaining popularity as outsourcing those can deliver tailored, better threat detection and faster response rates for businesses of all sizes.
"The combination of threat intelligence sharing, and the development of real-time monitoring means fast reaction. Gone should be the days where cyber threats are able to infiltrate corporate networks for weeks and sometimes months without discovery. The use of cloud technology and DevOps methodology as well as widespread remote working and IoT adoption have increased the awareness that cyber security practices must be implemented for every platform, device and user location. The security of cloud data will become increasingly the responsibility of the user. Two factor authentication for VPNs and Office 365 access will be a must. And, as in 2020, the popularity of next generation anti-virus services such as Carbon Black will grow with the need for enhanced security for off-network devices." Paul Colwell, CTO at OGL Computer and CyberGuard Technologies
COVID-accelerated technology opportunities
But the pandemic hasn't just impacted the traditional office-base for businesses. The challenges of 2020 also tested economies and supply chains. In the midst of the pandemic, electronics companies had the chance to showcase their versatility, with many turning their attentions towards supporting healthcare systems and government innovation schemes for design solutions to help protect lives.
ByteSnap Design, a Birmingham-based electronics software development & hardware design company, is predicting a growth in COVID-accelerated technology as a result, including medical, home care and connected health, and smart homes security, heating, lighting and utilities next year. It also sees smart home gym equipment and outdoor leisure apps that offer a greater appreciation of nature set to expand.
"As a result of the home workout market increasing, we should experience growth in smart workout assistants next year. These would include "AI" systems which could deliver a more personalised workout to suit your goals, as well as using cameras to analyse posture during workouts to ensure they are being done safely and correctly. This would also tie into the improvements in teleconferencing as more online classes are being done.
"The global lockdown has left many pining for the freedom of the outdoors; and technology to enhance our experience of nature could well become a dominant industry trend in 2021. We anticipate the expansion of wearables in particular for the outdoors next year. And with 2020 giving us a greater appreciation for the outdoors, we could even see an increase in "IOTrees" – trees with IoT sensors attached to them to help combat climate change." Dunstan Power, Director, ByteSnap Design
AI, VR, AR, MR and ML
AI, AR and VR are all still very much in the thick of things next year too according to Midlands' tech companies. Social distancing means less human interaction and as this need continues and embeds into workplace culture the use of AI, machine learning, automation, virtual, augmented and mixed reality will also accelerate.
Paul Colwell, CTO at OGL Computer and CyberGuard Technologies predicts that IoT and smart devices will be used more frequently for real-time monitoring of processes, especially to aid distancing: "Without Covid-19, AI was already set to revolutionise business intelligence and create efficiencies, especially in sales and customer service processes. Businesses will budget in 2021 for homeworking solutions and equipment for their employees. Both companies and individuals will utilise smart home solutions to deliver multi-format fluid communications platforms, which need to be engaged frequently during the day. Smart assistants such as Google and Alexa will augment work processes as well as home lives for remote workers."
Dunstan Power from ByteSnap agrees: "Over the past few years, we've seen VR technology evolve but primarily in the gaming market. In 2021, we can expect to see a rise in use cases for VR such as remote learning in educational systems and remote shopping, both ideas which have gained popularity due to COVID-19. Imagine if you could use your avatar to walk around a VR shop and look at items from any perspective you want instead of being limited to the images available on their websites."
New job opportunities in a cashless society
With the push towards a cashless society greater now than ever before, more technology innovations and evolutions will emerge that are geared towards contactless payments in 2021. So, although Edge Testing expects to see technological advances in making payments easier and quicker, it also warns those advances must be more secure, which will open up the field of job opportunity in software testing, security measuring and quality assurance.
"Increased demand for IT services and cyber security will create opportunity for both skilled professionals and entrepreneurs who will create startups to meet the need for new ways of working. Both startups and established businesses however will continue to experience a shortage of skilled testers, but this will prompt businesses to use software testing businesses to train and build flexible resource that responds to demand." Neil Cameron, Head of Technical Services, Edge Testing
Electric vehicles
Versinetic, a brand new electric vehicle (EV) charging company in Birmingham, also foresees the increased acceleration of EV adoption, once we're able to get back on the road. The company was set up recently in response to the growing adoption of electric vehicles UK-wide and the specific demand for EV charging expertise. The team at Versinetic predicts that, alongside increasing price pressure for low cost chargers and exhaust pollution making ICE ((Internal Combustion Engine) vehicles social unacceptable, 2021 will see debit card payments on charging becoming the norm.
"Debit card payments will become the norm, rather than bespoke app or web-based systems. Innovative apps will become available to better manage public charger scheduling. The challenge of making public chargers pay for themselves, however, will remain, primarily because domestic electricity is cheap and utilisation is currently low (approx. 10%) making payback periods long. Nevertheless, since there is a net economic benefit in driving EVs it should be possible to use this to finance the charging infrastructure whilst supporting the market."
Speech and gesture recognition
One final technology innovation that could come about thanks to the pandemic, and mask wearing and non-touch requirements, is improvements in speech recognition systems. ByteSnap Design predicts this will go hand in hand with the rise of gesture recognition tech next year.
"We're already using speech to trigger our personal touch screens, and smart phones, for example. But during 2021 we should see more speech activated systems appearing in public spaces – a further move away from devices and systems that require touch." Dunstan Power, Director, ByteSnap Design
---
Trending Now