3i infrastructure completes acquisition of Solihull's WIG
Posted On January 4, 2018
---
3i Infrastructure has increased its equity ownership of Wireless Infrastructure Group (WIG), which is Scotland headquartered with offices in Solihull, in a deal announced on 27 December.
The deal to invest a further £186m in WIG has now completed and 3i Infrastructure chairman, Richard Laing, said: "We are delighted to be taking majority ownership of WIG. After th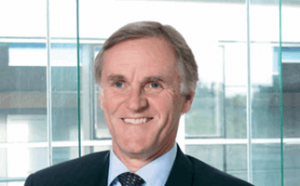 e divestments of Elenia and AWG, this is a good example of the opportunities available to 3i Infrastructure to deploy additional capital in its existing portfolio."
To fund the transaction, which sees 3i become WIG's sole institutional shareholder with 91%, 3i Infrastructure drew on its Revolving Credit Facility ("RCF").
Speaking in light of the announcement, 3i managing partner and head of infrastructure, Phil White, said: "This is an exciting time for the Wireless Infrastructure Group as customers expand coverage in rural areas and densify networks in urban and suburban areas. WIG's management team has a clear vision for supporting its customers as they prepare for 5G and we look forward to backing them further through this next phase of growth."
In April 2016, 3i Infrastructure acquired a minority interest in WIG from Barings, to provide additional capital to support the growth of the business, and since then, its portfolio has grown to almost 2,100 assets across the UK, Netherlands and Ireland.
Scott Coates, CEO of WIG said: "We are busy investing in new infrastructure right across the UK, from new towers in the Highlands of Scotland to 5G-ready small cell networks that will connect self-driving cars in the West Midlands.
"With 3i's backing we can continue to scale-up the company and deliver infrastructure to support our customers as 5G approaches. The transaction also comes at an ideal time as we prepare our bid to deliver infrastructure that will enable mobile connectivity on the London Underground."
Following the acquisition, 3i Infrastructure held £68.0 million in cash, including £40.3 million to fund the interim dividend, and the undrawn balance of its RCF was £132.7 million.  The RCF was £367.3 million drawn, including £51.3 million for letters of credit.
---
Trending Now
You may also like