£800k data warehouse for Shrewsbury and Telford NHS trust
---
Shrewsbury and Telford NHS trust is to create a £800,000 data warehouse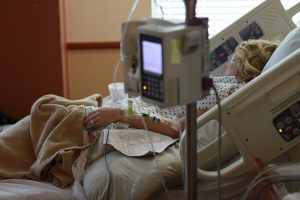 In bringing together clinical and care information currently stored in an outdated way, in a range of disparate systems, the Shrewsbury and Telford Hospital NHS trust project will enable clinicians and other staff to access "a transparent view of parent care", the trust hopes.
The trust said: "The trust currently has what would be widely known in the industry as a 'reporting database' that has evolved organically from former MS Excel and MS Access data repositories and eventually became reported from MS SQL Server, the industry-standard product. While the product is modern, the data architecture – how the data is stored, structured and designed – is not. Therefore, there is a requirement to move to a fully modelled data warehouse where the data structures underlying reporting, are designed based on the trust's business requirements."
Shrewsbury and Telford are seeking to appoint a supplier to 30-month contract to help design and build a "stable, consolidated, structured data-warehousing model". This model must allow the trust to produce and store its "nationally mandated submission datasets", as well as enabling automated reporting of certain information, and the trust has allocated a budget of up to £813,000 for the work.
The warehouse will be used by "staff from all disciplines" across the trust, as well as by external organisations that form part of the local NHS sustainability and transformation partnership.
"The data warehouse design must move to a fully modelled data warehouse, adopting industry standard methodologies, where data feeds are independent of the upper layers in the data warehouse and onward reporting, and can be plugged in or out as trust systems change and develop," the trust added.
---
Trending Now
You may also like