Adapttech appoints Frédéric Desprez to boost sales efforts
---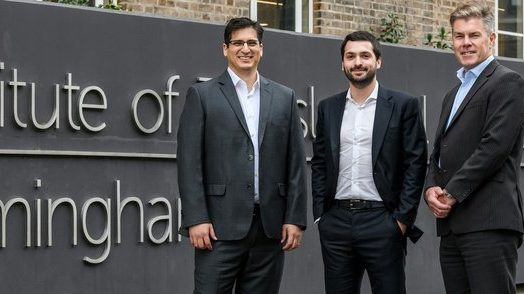 Birmingham based Biomedical startup Adapttech has announced its newest member to the team, Frédéric Desprez, who takes on the role of Director of Sales.
Addapttech's product INSIGHT is designed to improve the fitting process of lower-limb prostheses. It combines a laser scanner, biosensors, wearable technology and a mobile app to make it faster and easier to correctly fit prostheses and monitor a patient's rehabilitation process. Following successful outcome studies at two US prosthetics clinics, the INSIGHT system is now available to the North American market.
Frédéric graduated from Grenoble Graduate School of Business before beginning his career in B2B sales. He worked across several companies in the steel tube industry before joining a leading French O&P company to develop their activity in international markets. Frédéric held the role of Director of Sales for 17 years, selling their prosthetics and orthotics components worldwide. He was directly involved in opening their subsidiaries in China, the USA, and Japan, also managing large accounts in France, Germany, Central Europe and the Middle East.
"I am delighted to take on this new role with Adapttech," said Frédéric Desprez, Director of Sales. "Working at a startup is an exciting challenge and it brings many opportunities to develop my own expertise, as well as using my industry experience to support the team. I am looking forward to helping the business grow into new international markets and expand the impact of INSIGHT."
"I am pleased to welcome Frédéric to the team," said Frederico Carpinteiro, Founder, Adapttech. "His industry experience will be a great benefit to us as we grow our international markets. We are continuing to expand our team at this exciting time having recently closed our latest funding round. We have a lot of activities coming up with INSIGHT as well as sharing our latest innovations so we will benefit greatly from Frederic's expertise to continue on this positive trajectory."
---
Trending Now
You may also like