Advanced pledges to create up to 70 IT apprenticeships per year
---
Ahead of the new apprenticeship levy which will be introduced from 1st April, software and services company Advanced has announced its commitment to introduce 60-70 apprenticeships per year focused on developing digital skills.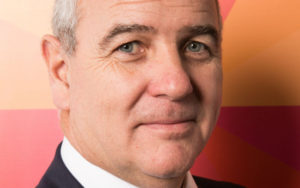 Advanced's apprenticeship fund will be circa £500,000 per annum and the company wants to ensure the technical training focus for apprenticeships will support its regional hub strategy. This aims to attract local talent with high potential to take up new apprenticeship positions as well as ignite the passion for existing employees, in non-technical roles, to make a career move into a technology-focused position.
Advanced is already a part of the West Midlands digital community from the Mailbox in Birmingham and is looking to take an active role in the development of the Northern Powerhouse.
According to Paul Bason, Director of Digital Innovation at Manchester Metropolitan University, despite the fact that the digital sector in the UK is growing at a faster rate than in any other G20 economy, there are still significant regions that have a dearth of the right skills. Advanced has transformed its business over the last year to commit to significant regional hubs and has found certain areas challenging to find suitable digital talent.
Gordon Wilson, CEO at Advanced, comments: "The lack of up-to-date digital skills represents a significant risk, essentially throttling digital transformation success and threatening to hold back business prosperity. As a leading supplier of technology solutions and services, we have a responsibility to ensure we constantly refresh the skills within our workforce. Using the apprenticeship levy to focus on precisely this will not only support our goals but will also deliver digital career opportunities around our regional hubs."
Advanced's technical training of apprentices will be delivered by QA Training and will commence from May 2017.
---
Trending Now
You may also like