Marketing software firm Apteco invests in new HQ in Warwick
Posted On January 17, 2020
---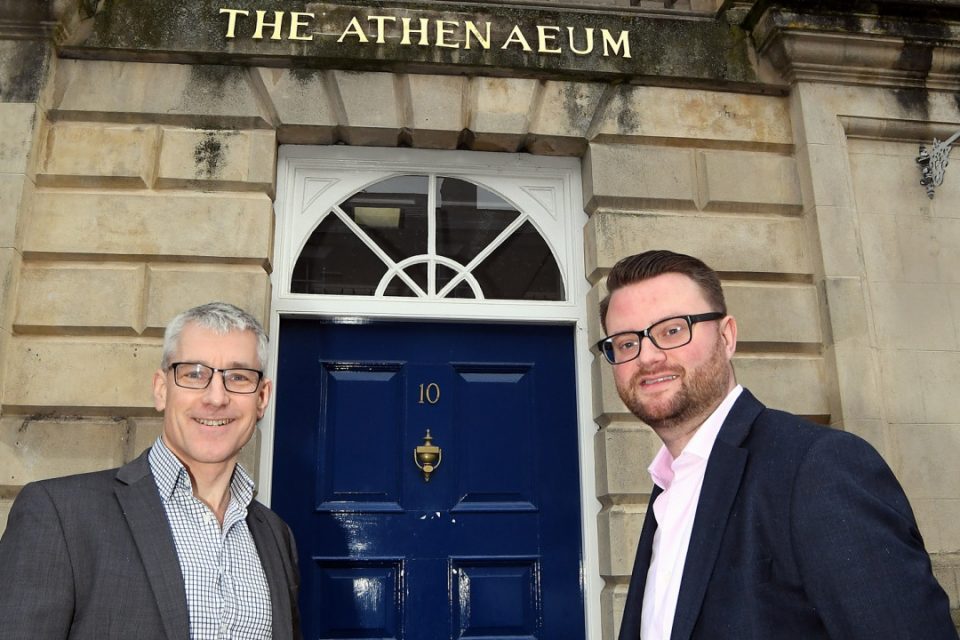 Apteco, which develops and sells software to marketing professionals across the world, has bought The Athenaeum, a Grade II* listed building in the centre of Warwick.
The company is planning to locate a team of designers and developers in the building from the summer 2020 after an extensive restoration and refurbishment programme.
The building, on Church Street, was built in the 1780s on the site of two houses constructed after the great fire of Warwick in 1694. It was used as a reading room until the 1960s and has been used as offices since the 1980s.
It is the fourth office Apteco has occupied in a 500-metre radius since being founded in 1987. Apteco employs 60 staff primarily in Warwick with offices in Frankfurt, Sydney and Rotterdam.
Founder and Managing Director James Alty said plans would include the restoration of key features in the building.
"We develop software which allows marketing professionals to understand their customer base and the market place and to get insight from very large volumes of data.
"Our software is developed in Warwick and then sold to blue chip companies through partners. Around 30 per cent of our trade is overseas – and all that software comes from Warwick.
"Our team of developers will be based here and seeking a town centre location was a priority for a number of reasons. For example, we incentivise colleagues to cycle to work and we provide bike storage and showers to make that practical."
The company will keep its current headquarters at Tink-A-Tank House – also a listed building – in neighbouring Jury Street.
---
Trending Now
You may also like