BetaDen hits milestone with investment landmark
Posted On September 23, 2020
---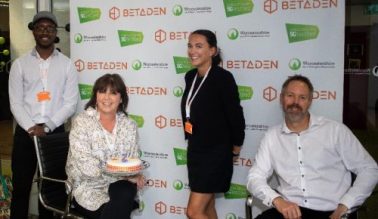 The commercial technology accelerator based at Malvern Hills Science Park, BetaDen, is celebrating its second anniversary with cohort founders securing more than £250,000 of investment since its inception.
Unlike other accelerators, which mainly work with start ups to develop initial business ideas, BetaDen provides support to commercialise those ideas, helping cohort businesses map out their route to market and develop their networks to become 'investment ready'.
Linda Smith, CEO of BetaDen, said: "Time has flown since we welcomed our first cohort of businesses to BetaDen and, while it has inevitably been a learning process for everyone, we are delighted with the returns the accelerator is now starting to deliver.
"Twenty two technology-related businesses have either been through the BetaDen programme or are currently working with us, securing over a quarter of a million pounds' investment in that time.
"Crucially, these start-up businesses have created six new full-time roles in the area, with half of our most-recent cohort also opting to take up the offer of a six-month license at the Science Park where they are continuing their business journey."
BetaDen businesses are engaged in a range of technology-related activities, from trialling drone deliveries of medical supplies for the NHS to helping universities use biometrics to confirm the identify of students sitting exams online, improving cyber security and verifying the thermal performance of commercial and residential buildings.
Smith said: "One of the most rewarding parts of working with these young businesses is seeing them develop their ideas and adapt to changing markets. This is a key part of any start-up journey but has proved particularly pertinent for our current cohort members, several of which have already pivoted their businesses to play a part in the COVID-19 response.
"It's not just financial and consultancy support that is important for these early-stage businesses but also the networks they develop during their time at the accelerator; be that peers sharing the start-up journey, older heads developing new ideas for existing businesses or potential customers and investors.
"The eco-system that grows out of the accelerator is one of the most important factors in creating a vibrant, innovative community that attracts and retains fast-growth businesses in the region. With visitors to our popular TechTuesday events now joining from as far afield as Australia, BetaDen is certainly developing a reputation as an internationally-recognised centre for technology innovation and we're looking forward to helping cohort business make their mark on the global stage as we move into the next phase of our development."
Applications to join Cohort 4 at BetaDen will open in mid-November.
---
Trending Now
You may also like