Birmingham based Shopper.com revealed as Rising Star of UK tech
Posted On February 14, 2020
---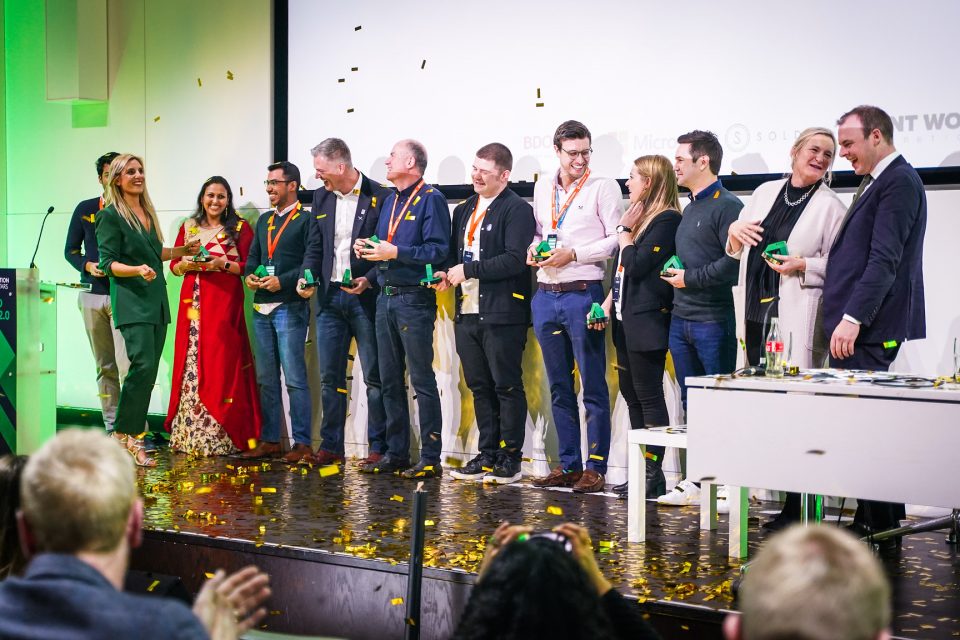 Birmingham based SHOPPER.COM has been chosen as one of the ten winners of Tech Nation's Rising Stars, the UK's national early-stage tech scaleup competition.
Shopper.com is a community-driven global marketplace for online and offline voucher codes, covering thousands of e-commerce sites. It automatically applies the best value voucher code at checkout in one click for both mobile and desktop devices.
Sonu Bubna, Co-founder & CEO, Shopper.com, commented: "We're delighted to be a winner of Tech Nation's Rising Star Competition. As we just kickstarted our fundraising, it will certainly give a boost to our profile among the investor community."
Selected by a panel of tech industry experts at the competition's Grand Final, including techUK President, Jacqueline de Rojas, PrettyLittleThing co-founder Adam Kamani, and MD of Microsoft for Startups UK Amali de Alwis.
The Rising Stars competition is the only national early-stage tech scaleup competition in the UK, and is designed to showcase the most exciting companies at Seed to pre-Series A funding from all areas of the country. Tech Nation's Rising Stars are on track to become the world leading tech companies of tomorrow – the UK is a world leader in producing successful tech companies, and is now home to 77 billion-dollar businesses, double that of Germany and almost four times as many as Israel.
At the Grand Final, the winners were required to pitch to a panel of industry leading judges, and in front of an audience of over 200 of the top venture capitalists, founders and corporates in the UK. The judging panel included techUK President, Jacqueline de Rojas, PrettyLittleThing co-founder Adam Kamani, and MD of Microsoft for Startups UK Amali de Alwis.
In its second year, the competition received almost 400 applications in total, a 39% rise from 2018 and attracted a diverse group of founders – 30% of the original applicants have at least one female founder, and 90% of companies who entered the final are from outside of London. Applicants were required to be at Seed to pre-Series A funding or generating annual revenues up to £1.5m.
Applying the best discounts and building a money-saving community – more about our Birmingham winner – Shopper.com
Although Brits spend nearly 2 million hours per week searching for coupon codes online, less than 1% of vouchers are redeemed because in 8/10 cases they don't work. This is what Innovation Birmingham based Shopper.com revealed in their pitch to become a Rising Star.
And that is why the team developed Shopper.com, a web browser extension that helps you to find the best discount codes for the online shops you browse.
Compared to voucher websites, Shopper.com is an add on and makes your life easy, as it eliminates the need to search for promotional codes, instead it applies them automatically to 40,000+ stores worldwide.
In terms of UK retailers, it currently works with some of the biggest stores such as Amazon, Currys, Asos, John Lewis, EuroCarParts and Matalan.
Shopper.com has automated the process of finding the discount codes and it also ranks codes based on their success. This enables Shopper.com to improve the accuracy of the codes over a period of time and buyers don't spend time on checking codes that do not work.
But Shopper.com is also building a community. If you find a voucher and upload it and someone uses it, you get cash back.
Previous Rising Stars winners include Tickr from Liverpool who went on to raise £1m through the Seedrs platform, SeedLegals who went on to raise Series A funding of over £3m led by SeedCamp and Kima Ventures, and Tended who raised £1.4m from Blackfinch Ventures and Minerva Angel Business Network. Other companies that took part in Rising Stars 1.0 have gone on to join Tech Nation growth programmes, including Kani and Heliocor who joined Fintech 2.0, and People Matter Technology who joined Tech Nation's first Applied AI programme.
---
---
Trending Now
You may also like