Birmingham software firm named among UK's top exporters
---
A Birmingham software firm has been named as one the UK's fastest-growing small companies for its exporting activities. It is one of seven West Midlands companies to feature in the 2018 Sunday Times Lloyds SME Export Track 100.
Jewellery Quarter-based Mercato develops sales software for clients such as  IBM and Lenovo and growth in the US, Middle East and Singapore helped international sales to reach £2.9 million in 2016. With an average international sales growth of 197.09%, a total sale of almost £6 million and a team of 101 people, Mercato has been recognised globally as a digital transformation expert.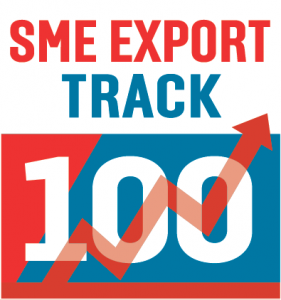 The Export Track ranks Britain's small- and medium-sized private companies with the fastest-growing international sales over the past two years.
Four core independent platforms developed by the West Midlands company can re-shape and transform businesses of any scale with fast turnarounds. With these platforms, companies can create unique marketplaces, rapidly build complex enterprise applications, provide advanced CPQ (Configure, Price, Quote) systems, price benchmark to save organisations on IT procurement, time efficiency and business productivity.
Marketing Director at Mercato, Simon O'Carroll comments on the success of the company: "Everyone at Mercato has been working very hard to innovate and create disruptive technologies that can be adopted by companies of any size worldwide. Following our latest successes, we have structured a Partner Program which aims to collaborate with resellers, independent software vendors and referral partners to further extend our reach into overseas territories. We are very excited to continue the good work and expand further in the upcoming year."
Thirteen firms from across the wider Midlands feature this year, compared to nine in 2017, including nine new entrants.
Their international sales have grown by an average of 96 per cent a year over two years to a total of £104 million and together they employ 1,400 people.
The other West Midlands firms to be included in the list are:
– Lift manufacturer Stiltz Lifts, Kingswinford, 10th, 161 per cent
– Craft products retailer Wool Warehouse, based in Leamington Spa, 20th place, 111 per cent of international sales growth
– IT consultancy REPL Group, Henley-In-Arden, 28th, 95 per cent
– Material surfacing specialist PMD Group, Coventry, 67th, 51 per cent
– Grocery exporter Y International (UK), Birmingham, 80th, 44 per cent
– Metal detection technology developer MetraSens, Malvern, 81st, 43 per cent
Gareth Oakley, managing director SME banking at Lloyds Banking Group which sponsors the research, said: "For businesses that take the leap to trade overseas, the rewards can be significant – the strong growth achieved by this year's SME Export Track 100 is proof of that."
---
Trending Now
You may also like