Birmingham Tech Week kicks off
Posted On October 11, 2021
---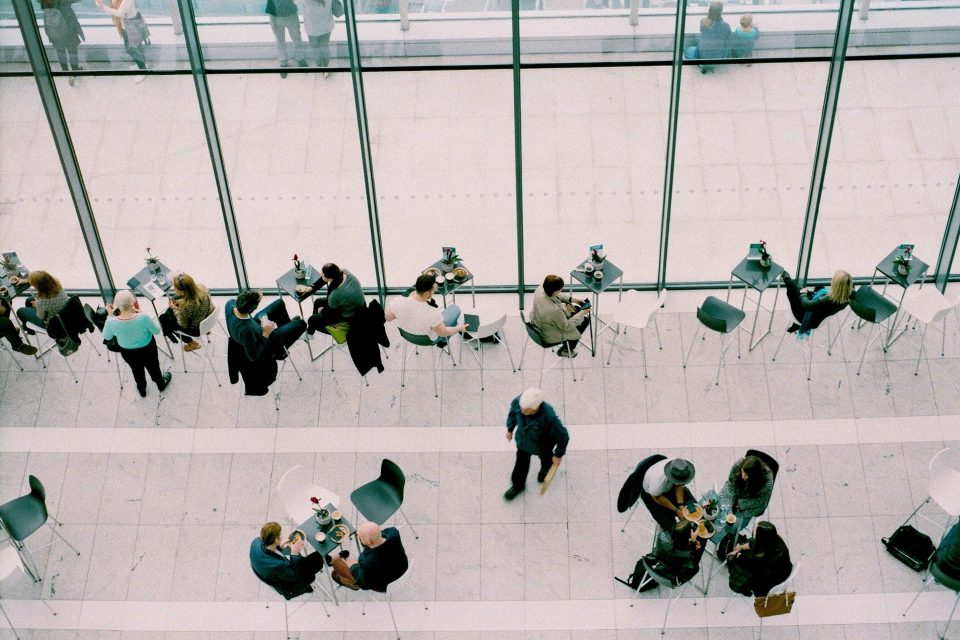 Birmingham Tech Week has kicked off with a week of actitivies to celebrate, collaborate and inspire the tech community in the region, including:
Kicking off at Millenium Point on the 11th October, over 350 tech advocates are coming together.
As the largest regional technology festival in the UK and Birmingham also featuring in the "Top 100 Emerging Ecosystems" worldwide, last year saw a record number of 5,000 attendees taking part from all over the globe. We will be joined by experts from Microsoft, BT, Tech Nation, Bruntwood SciTech, Intercity Technology, West Midlands 5G and Orlo.
Birmingham has a lot to celebrate this year with a very exciting countdown to the Birmingham Commonwealth Games 2022. The displays are up in Centenary Square where over 25,000 people are currently interviewing as volunteers. More about what this will mean for the region and the tech eco-system will be heard from speaker Adrian Corcoran, Chief Information Officer
Also in Centenary Square, the organisers are hosting the Digital Skills Day at the newly opened The Exchange. Ensuring people from all walks of life have essential digital skills will be critical in ensuring our region's tech capabilities go from strength to strength. Throughout the day, people will get the opportunity to hear from thought leaders, learn new skills, discover new opportunities and connect with businesses across the region.
With a whole host of new sponsors this year, Goldman Sachs will open up their new hub on Colmore Row. Drawn to Birmingham due to its "access to a strong and deep new talent pool, excellent academic institutions, a growing technology sector and longstanding leadership in STEM industries".
Also choosing Birmingham and Birmingham Tech Week is BT, with its new hub at Three Snowhill estimated to create around 1000 new jobs. HSBC return as the event's main sponsor. In addition delegates will have the opportunity to meet sponsor representatives from West Midlands 5G, WMCA, Aston University, British Business Bank, University Of Birmingham, West Midlands Growth Company, Natwest, BMet, EY, Bruntwood Sci Tech, advanced, trowers & hamlins, Foresters, Orlo, Digital Skills Partnership, Kainos, Arcadis, Spherica, Uhubs, Purpose Led Performance and Millennium Point.
Partner Richard Goold, EY's UK Fast Growth Leader and global head of EY Technology sector, said:
"We're delighted to be supporting Birmingham Tech Week, and its aim to connect a diverse range of technology-based businesses and entrepreneurs across the Midlands.Technology transformation is critical to the evolution of businesses and it's crucial that entrepreneurs remain agile to adapt quickly and holistically to the challenges they face. We look forward to playing our part in the exciting schedule of activities planned for the week."
Technology Transformations and Evolution of Businesses will be key subjects during our Tech Showcase Day and Business Support & Investment Day. Story-telling from tech and digital business across the region will provide a great source of inspiration, particularly in supporting tech startups and scaleups.
Birmingham Tech began its first ever scaleup accelerator this year. The programme supports 12 organisations on their journey from startup to scaleup and we hope you find the opportunity to meet them, hear about their amazing progress and hopefully inspire the next round of startup to scaleup champions.
Last but not least 550 tech leaders will join the Black Tie Dinner & Awards for a night that will showcase why the region is such a fantastic Tech Hub and honour the people who are leading the way. The categories are: StartUp of the Year, ScaleUp of the Year, Young Person of the Year, Tech Leader of the Year
There is still some limited availability to buy tickets to the Black Tie Dinner & Awards at the ICC.
---
Trending Now
You may also like