Birmingham's Brandauer selects OGL Computer as IT support partner
---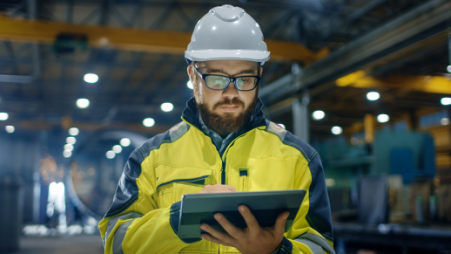 Brandauer, a family-run Birmingham-based presswork and stampings engineering company that can trace its origin back to 1862, has engaged Kidderminster's OGL Computer as its IT support partner.
Brandauer recently expanded by making its first-ever acquisition and has a target to reach £10 million turnover by the end of 2020.
As part of the company's growth plans, which include the potential move of IT into the cloud, Brandauer decided to review its IT support provision to ensure the business is able to service its growing customer base. Brandauer selected OGL Computer, for its cost-effective IT support, including 4-hour on-site response and out of hours support.
Brandauer commissioned OGL Computer to review its systems and the IT Solutions company soon identified gaps. OGL Computer's team was able to recommend a suite of technology products and services that would not only resolve any potential problems, but at the same time ensure Brandauer had better control and lockdown of all data, in order to avoid any downtime.
Quarterly health checks provide Brandauer with IT systems' maintenance alerts and recommendations to ensure performance is maximised.
OGL Computer previously worked with Brandauer for six years and ended its partnership with the company after they installed a new ERP system in 2015. However, Brandauer came to appreciate the proactive approach OGL Computer provided and re-engaged the IT solutions provider to ensure that its data is safe and securely backed up, and all IT queries are answered quickly.
Finance Director, Stuart Gregory, explained: "Having the right IT infrastructure in place, to avoid any downtime, is key and we understood that if we wanted to improve as a company, OGL Computer was the right fit for us.
"Ultimately, OGL is a trusted IT partner and the team has delivered their promise and given us additional peace of mind that our systems are operating in a much more secure way and on a budget that suits the size of our business."
Steve Bennett, Enterprise Solutions Architect at OGL Computer, concluded: "We are welcoming back previous customers who, for various reasons, stopped working with us at the end of their contract and then return a few years later. We understand that some organisations will eventually need to leave due to their own particular circumstances, but having been in business for over 40 years, OGL Computer understands that uncompromising customer service and a proactive approach will always be one of the main reasons why businesses return."
---
Trending Now
You may also like