CityFibre starts wholesale broadband service in Leicester and Nottingham
Posted On September 6, 2017
---
The cities of Leicester and Nottingham are to become the latest members of CityFibre's Gigabit City club with the commencement of a full fibre-to-the-premises (FTTP) broadband service across the supplier's metro network later in 2017.
CityFibre announced internet service providers (ISPs) Onecom and Gigabit City Networks as its launch partners for the new service in the two cities following upgrade work to its local backhaul assets.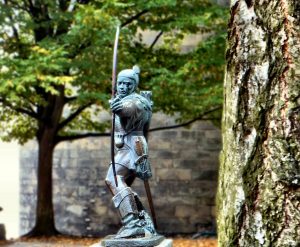 "Leicester and Nottingham are hugely ambitious cities with thriving business communities, but their potential as leading players in the UK's digital economy is currently being stifled by poor connectivity," said CityFibre commercial director Rob Hamlin.
"While the Midlands Engine Strategy focuses on transport and manufacturing infrastructure, it's vital that all plans for growth and development acknowledge the importance of reliable, future-proof connectivity as new industries emerge and traditional industries evolve to meet the demands of the digital age."
CityFibre said the addition of FTTP services to the mix would boost the digital potential of both cities, plus the Midlands in general, and support the development of smart city applications.
"Nottingham is the fastest-growing city in the East Midlands, and its Gigabit City status is another step in supporting the city as a major centre for tech development and business excellence," said Brendan Moffett, chief executive at Invest Nottingham.
"With more than £1bn invested in Nottingham's infrastructure, the implementation of full-fibre connectivity throughout the city will further serve to position Nottingham as a capital for digital growth," he added.
CityFibre's Hamlin said: "Our investment in Leicester and Nottingham will stand to give city businesses and services a modern foundation for growth, investment and innovation and a proven toolkit for increased efficiency, productivity and competitiveness.
"Together, these elements form the building blocks of a thriving regional economy and sustainable growth, and position both cities alongside some of the most connected locations in the UK and the world."
At launch, CityFibre's network will cover around 2,000 Leicester businesses, and 3,000 in Nottingham, with services expected to become available during the autumn of 2017.
---
Trending Now
You may also like