Digital Balance becomes MyCleverGroup's second acquisition
---
MyCleverGroup has acquired 100% of the share capital of talent management software developer, Digital Balance.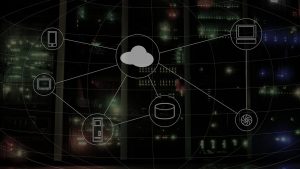 MyCleverGroup's second acquisition, as it looks to buy and build out its digital and cloud-based platforms to make it easier for organisations to embrace technology, incorporates Digital Balance's team of 15.
Digital Blue specialises in the development of software solutions that help organisations manage and engage with their workforce through a range of cloud based products. The company was founded in 2013 and has quickly built a portfolio of high profile clients including L'Oreal, Santander, Talk Talk, Now TV and BT.
MyCleverGroup's CEO, Gareth Mobley, said: "As part of MyCleverGroup, Digital Balance is now in an ideal position to expand and offer its learning, talent and development solutions to new clients while maintaining the world class service levels they are noted for to its existing client base. The team, culture, working ethos and track record at Digital Balance are a perfect fit with what we look for at MyCleverGroup'. Day to day, the guys will remain firmly at the helm of Digital Balance to ensure it continues to do great things, but as part of the deal, Nicky (Hoyland, CCO) and Chris (Keeling, COO) have both become directors and shareholders in MyCleverGroup, and the board is really looking forward to their contribution and working closely with them as we grow. They've already demonstrated that they are highly innovative, with a clear focus on delivering exceptional levels of customer service."
Digital Balance will continue to invest heavily into increasing its proprietary cloud based technologies, building on its well invested foundations and growing its in-house team from 15 people to over 30 in the coming months, further increasing their service offering and capabilities.
Chris Keeling, COO of Digital Balance, explained: 'We've already identified a number of key appointments that we're looking to make over the next 12 months to help us fulfil our mission of helping organisations to better engage with their employee base through the use of our technology. We're delighted to be joining the MCG family and see the backing of a well invested group as essential for us to maximise the potential at DB."
Mr Mobely went on to add: "MyCleverGroup wants to make the use of technology in organisations simple, taking the jargon and pain away. It's a hugely exciting time to be a part of MyCleverGroup, and we are very pleased to have the team at Digital Balance on board alongside Harrison Carloss. We recently invested £2m in our HQ on Festival park, and as part of this deal we are investing a further £200,000 to accommodate the DB team later on in the year."
MyCleverGroup now has a talent pool of over 40 people, with the majority currently based at its HQ in Stoke, and further offices opened in London and Manchester.
---
Trending Now
You may also like