Document Network Services opens Innovation Centre
Last updated on: August 9, 2016,
Author: R Sahota
Using the latest document management, workflow, and printing technology, Derby-based Document Network Services has created an Innovation Centre, based on Xerox's European Innovation Centre in Uxbridge, showcasing leading office and print solutions.
The centre hosts an interactive boardroom table with its touchscreen technology, document management solutions and superfast printers. Each piece of equipment or software has a practical office function that helps to make day-to-day tasks including scanning, archiving, printing and document sharing easier to perform, minimising downtime and ultimately increasing productivity.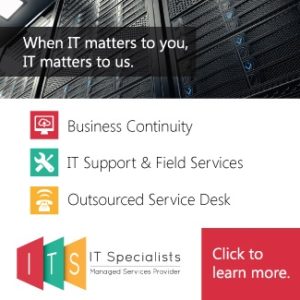 Business owners and managers from all over the Midlands have already been wowed by impressive demonstrations of solutions that could benefit businesses of all sizes in all sectors.
The team at DNS also celebrates its 20th anniversary this year. The changes in the industry over the last two decades have been immense, and DNS prides itself in bringing innovative solutions and support to its customers.
Managing Director Darren Marsh explains: "We're very different from other suppliers, as the Innovation Centre demonstrates. It's certainly not a photocopier showroom! As Xerox Premier Partners we're fortunate to be working directly with global industry leaders and, through the Innovation Centre, we can offer customers the opportunity to experience first-hand the systems we supply and understand exactly how they can be implemented."
There's more to DNS than pioneering technology though – Darren's customer-focused values are at the core of the firm's success. "Business is about people. Our philosophy has always been about looking after our customers – whether that's through sales, proactive support, I.T. services or business intelligence reporting – it's about meeting customers' needs and exceeding their expectations. We're a really friendly team and we have excellent relationships with our clients; we're people, doing business with people, and we look forward to celebrating another 20 years of doing just that."