Edge targets public sector after acceptance onto G-Cloud 9
Last updated on: May 24, 2017,
Author: Editorial Team
One of the UK's fastest growing and largest independent software testing company, Edge Testing Solutions, has today announced that it has been successfully awarded a place on the highly competitive G-Cloud 9 framework, the government's cloud procurement framework. Following a rigorous procurement process, Edge Testing can now offer additional cloud services to public sector organisations, under the G-Cloud 9 framework.
Edge is already on the G-Cloud 8 (G8), Digital Outcomes Specialists 2 and the CCS Quality Assurance and Testing frameworks, and with the G-Cloud 9 framework due to go live on May 22, the company will have now extended its reach across the UK public sector including central government, local government, health, education, devolved administrations, emergency services, defence and not-for-profit organisations.
G-Cloud 9 is designed to improve on G-Cloud 8 and G-Cloud 7 frameworks by making the service more attractive and easier to use. Innovations include a common language to describe services in order to reduce confusion, and a new three-tier lot structure, cloud hosting, cloud software and cloud support.
This framework enables Edge to continue providing cloud support solutions to UK public sector, including these brand new services for G-Cloud 9.
Big Data (will include Data Warehousing)
Functional Testing
Regression Testing
Device Testing
Test Healthcheck
Test Consultancy.
This builds on the impressive portfolio of services that will continue to be available in the new framework:
Sitebeat –– Web Performance Monitoring
User Acceptance Testing – UAT
DevOps
Managed Testing
Performance Testing
Testing Training
Mobile Testing
Cloud Testing Onsite
Cloud Testing Offsite
Test Automation
Edge has played a key role for many years in helping local and national government agencies, councils and public sector organisations to reduce costs, while managing risk, implementing process efficiencies and improving service quality.
The software testing firm has a strong client list across the public sector, as well as financial services, retail, utilities as well as telecoms and media, and has not only an excellent reputation, but a deservedly robust track record of delivering complex projects on time and within budget.
Edge's public sector clients include FSCS, Scottish Prison Service, Student Loans Company, Big Lottery Fund, and South Ayrshire Council.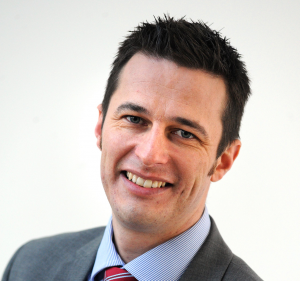 Brian Ferrie, CEO and Founder of Edge Testing said: "Securing a place on the new G-Cloud 9 government framework is of huge importance for us. Not only is it a validation of our hard work for public sector clients through the existing schemes, but it also points the way forward for the business. We have been expanding our public sector business enormously year-on-year, reaching 40% of our turnover in 2016, and that is a figure we look forward to growing in 2017.
"The key to our success is to fully engage with our public sector clients, building trust and excellent relationships but also fully understanding their business culture and values and applying this knowledge to our work together."
Edge is a leading expert in providing world-class software testing solutions. The award winning company is typically engaged when organisations are implementing a new system or making significant changes to an existing system, to ensure systems are fast, secure, available and work as expected in an increasingly complex and distributed digital age.
With a strong team of almost 250, Edge is listed on the Sunday Times Hiscox Tech Track 100 and has quickly built up an excellent reputation with an enviable client list across financial services, retail & distribution, healthcare, travel, software & apps developers, telecommunications, media, utilities, manufacturing and the public sector.