EG Solutions agrees £26 million takeover offer from US firm Verint
Posted On September 5, 2017
---
New York-based analytics company Verint WS Holdings Ltd on Tuesday said it has agreed to buy London-listed back-office software firm EG Solutions PLC for GBP26.3 million in cash.
Under the terms of the offer, Verint will pay 112.5 pence per EG Solutions share, which it noted is a 53% premium to the average EG Solutions share price of 73.5p for the six months ended on Monday and a 4.1% premium to the average share price of 108.1p for the three months to the same date.
It is, however, an 11% discount to EG Solutions' closing share price of 126.5p on Monday. Shares in EG Solutions were trading down 13% to 110.66p early Tuesday following the news.
The offer is conditional on the approval of 75% of EG Solutions' shareholders. Verint said EG Solutions' directors unanimously intend to recommend shareholders vote in favour of the deal, and have provided irrevocable undertakings to vote in favour in respect of their own combined 18.31% stake in the company.
On top of this, Verint has received irrevocable undertakings from other shareholders, taking the total received to 67.99%.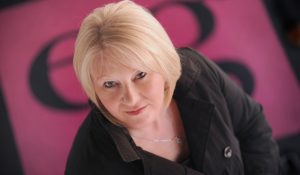 Elizabeth Gooch, who is the chief executive, will stay on as a consultant for at least three months to assist in the integration of the two businesses. She will be paid £22,500 a month.
Ms Gooch started the company back in 1988 and it now has operations in Netherlands, Singapore, the United States, South Africa, Switzerland, Italy, India and Norway.
Mr Payne, the non-executive chairman of EG, said: "The offer price of 112.5p per share represents a premium of 85 per cent. over the share price of the business just one year ago."
He added that it was an attractive exit price when viewed against the fundamentals of the business, against the way comparable small technology companies are currently valued by the market.
Verint managing director for customer engagement solutions for the Europe, Middle East and Africa region Nick Nonini said the acquisition would further strengthen the capabilities of Verint's customer engagement portfolio.
"The acquisition will add more capabilities, personnel and reach to our workforce optimisation suite that spans the entire enterprise from back-office departments that help shape the customer experience to front-office contact centres," he added.
New York-based Verint Systems employs around 5,000 people worldwide and is worth around US $2.5 billion. It's software is used by more than 80 per cent of US Fortune 100 companies among 10,000 organisations worldwide.
---
Trending Now
You may also like