Gaming giant Ubisoft opens up new office in Leamington Spa
Posted On February 8, 2017
---
Ubisoft, the French gaming company behind games such as Assassin's Creed, Far Cry and Just Dance, has opened a new office in Leamington Spa, part of Coventry & Warwickshire's games development hotspot 'Silicon Spa'.
The new studio, known as Ubisoft Leamington, adds to existing Ubisoft studios in Newcastle and London, and is the latest development in the digital sector around the Leamington Spa area.
The 'Silicon Spa' title refers to the cluster of games companies concentrated around Leamington Spa, Warwick and Southam. The area is already home to Sega and Playground, and of course Codemasters who set up here in the early 1980s.
Jonathan Browning, chairman of Coventry and Warwickshire Local Enterprise Partnership, said: "This is great news for Leamington and for the wider area. Ubisoft is a world-renowned games publisher and a major economic player in its sector, so we are delighted it has chosen to invest and to join the growing number of successful digital companies in and around Leamington Spa.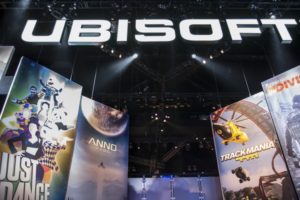 "Its decision to locate here also highlights our service to potential inward investors as Chris White MP, Department for International Trade, Warwick District Council Warwickshire County Council and CW LEP were all involved to make sure thate we landed such a prestigious company to our area."
Cllr Philip Johnson, chair of communities overview and scrutiny committee added: "I hope that their decision will encourage more of our young people to seek the skills necessary to pursue a career in software and games development."
"We are delighted to welcome Ubisoft to Leamington Spa. They join an ever-growing cluster of games developers in Silicon Spa. Warwick District Council – and its partners at Warwickshire County Council and CW LEP – continue to work proactively and supportively with this vibrant and exciting sector," added cllr Andrew Mobbs, leader of Warwick District Council.
"I'm sure Ubisoft will find Leamington Spa an ideal place to create successful and innovative games," he said.
Richard Blenkinsop, managing director of Reflections, a Ubisoft studio, and Ubisoft Leamington, said: "We're thrilled to be working with the team in Leamington; they're a very talented bunch so we're very much looking forward to creating great things together."
In all the 'Silicon Spa' cluster includes over 30 studios of different sizes, employing in excess of 1,200, in a variety of roles, including coding and games development.
---
Trending Now
You may also like