Ideagen confident following revenue growth and acquisitions
Posted On January 27, 2017
---
Ideagen, a supplier of information management software to highly regulated industries, has announced a significant revenue increase in its interim results following the integration of two acquisitions.
In the six months to 31st October, 2016, the Nottingham-based company grew revenues by 22% to £12.2 million, including 16% underlying organic growth.
The acquisition and subsequent integration of two businesses, Covalent Software and Logen, brought healthy recurring revenues, fresh IP and an addition of over 200 customers to the Group.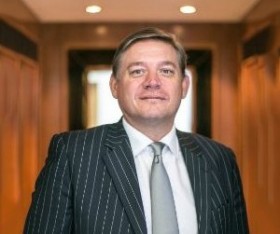 There was also significant progress within the company's cloud business, with 37 new SaaS customer wins including seven for the cloud-based GRC software, Ideagen Enlighten.
Ideagen's CEO, David Hornsby, said: "We are delighted to report on another strong performance from the Group across all of our vertical markets during the first half of the year.
"As well as recording significant organic growth and a further increase in revenues, the Group has successfully acquired and integrated two companies in the period which marks a return to our strategy of acquiring businesses with strong IP and recurring revenues. In addition, we have achieved strong momentum within our SaaS based business which has helped increase recurring revenues and supports the Group's medium term strategy to transition from a predominantly perpetual to a predominantly SaaS based licence model."
Mr Hornsby added: "Current trading is robust and remains in line with both market and management expectations. As such, long term prospects for the Group remain positive and we are confident in the outlook for the rest of the year."
Ideagen's new Enlighten customers in the period include Air Transat, Telefonica and Johnson Matthey. The company also confirmed a further 59 wins including KLM, Medway NHS Foundation Trust and Sabic Kemya and significant contract extensions with Babcock, BDO, Imperial Tobacco and Great Ormond Street Hospital.
---
Trending Now
You may also like