Ideagen's software helps RATP Dev USA reduce vehicle accidents
Posted On December 6, 2018
---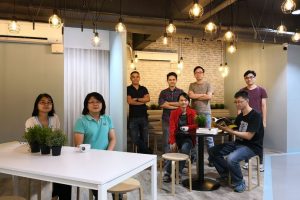 Nottinghamshire software company Ideagen has helped a major transportation company reduce vehicle accidents by 19%.
RATP Dev USA, a wholly owned subsidiary of RATP Group which operates and maintains urban intercity transportation systems in 14 countries, launched its 'drive2zero' Safety Management System (SMS) last year and adopted Ideagen's software.
Coruson, Ideagen's cloud-based system for enterprise safety, quality, reporting and incident management, is used by RATP Dev USA to directly manage safety, risk and operational performance across all bus, paratransit and rail services.
Mike Anderson, VP of Safety and Security for RATP Dev USA, said: "We started implementing SMS in our subsidiaries back in December 2017 and, to date, we've implemented SMS in eight out of around 35 – so we still have a lot of work to do.
"But our initial results are very promising – we've seen an overall reduction year-to-date of 19% in vehicle accidents alone."
As part of the same framework, SmartDrive Systems, a leader in video-based safety and transportation intelligence, provide RATP Dev USA's fleets, drivers and management with driving performance insight and analysis, helping save fuel, expenses and lives.
"drive2zero is our internally developed safety solution," explains Patrick Manley, Director of Safety for RATP Dev USA. "We worked and partnered with Ideagen and SmartDrive to help develop some of the electronic components of the drive2zero SMS.
"Where in the past we have seen companies report positive results in 9 to 12 months, we're now seeing results in 6 to 7 months. That's due to an increase in hazard reports as we now have people telling us where risk is in our organisation and a comprehensive way of managing that risk."
RATP Dev USA transports more than 78 million passengers across the United States through various transportation services such as bus, urban or intercity rail lines (streetcar), and shuttle services.
The drive2zero framework has four components – Safety Policy, Risk Management, Safety Assurance and Safety Promotion. Its aim is to continuously improve transit operations and support RATP Dev USA's commitment to an unparalleled safety record for customers and employees.
Gordon McKeown, Head of Product at Ideagen, said: "This is a fantastic achievement for the team at RATP Dev USA.
"We are absolutely delighted that our Coruson software has played such a crucial part in helping to reduce vehicle accidents across eight RATP Dev USA subsidiaries and we are confident of seeing even more success across the wider network as the project progresses."
---
Trending Now
You may also like