Infuse Technology recognised in Managed IT Company Awards
Last updated on: October 21, 2016,
Author: R Sahota
Infuse Technology is celebrating a position in the UK's Top 50 Best Managed IT Company Awards.
This is an award of excellence to recognise the 50 VARs or MSPs.  The winners were identified as an organisation that has all of the important business practices to be successful.
To be listed as one of the Best Managed IT Companies, the applicant had to demonstrate that their company had what it took to be one of the very best in each of 12 business categories such as sales process, marketing, operations, financial and leadership etc. Each applicant was also reviewed in several public areas such as the strength of their digital presence including their web site,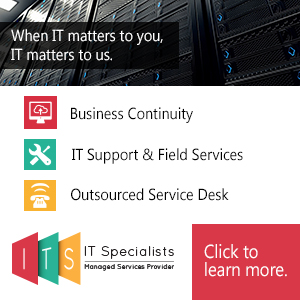 social media, search engine results and marketing campaigns. There were approximately 200 questions for the comprehensive business assessment, which was scrutinised by 8 independent judges.
Infuse Technology has grown rapidly over 15 years and provides IT Support and Consultancy to Midlands based businesses from offices in Derby, Nottingham and Birmingham. The business has grown from a small reactive 'break-fix' company to the full service manage IT service provider it is today. The past few years have seen the company winning major accounts due to their excellent service.
Paul Howard, Director of Infuse commented, "We are extremely proud to have won this award in recognition of our business practices. The application process was quite lengthy, but extremely worthwhile as it allowed us to take time to actually evaluate our business management strategy, both from where we are now and to where we want to be in the future."
He added, "The award is testament to the hard work the Infuse Team put in on a daily basis to provide our customers with the service levels they have come to expect."