Investment secured by software provider The Access Group
---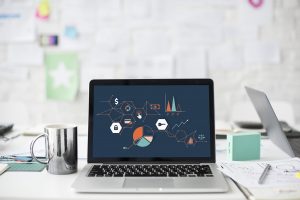 The Access Group, a provider of integrated business management software, has secured strategic investment from private equity firm Hg. The deal gave the business an enterprise value of approximately £1 billion. Current majority shareholder TA Associates will retain joint control of The Access Group.
The Access Group, which has an office in Macclesfield, targets UK mid-market organisations. It provides a suite of industry-specific, software applications for Hospitality, Recruitment, Heath & Social Care, Manufacturing & Distribution, Education and Not for Profit sectors, underpinned with horizontal software applications for Finance, HR and Payroll solutions.
One of the top five fastest growing UK software developers. More than 12,700 UK businesses and not-for-profit organisations reliant on the products and services provided by Access to improve their performance, profitability and drive growth. Through a continued focus on creating leading edge software and a commitment to excellence for customers and employees has also placed the company among the UK's top technology employers.
Chris Bayne, chief executive of The Access Group, said: "We have enjoyed our close partnership with the team at TA Associates, and we're very proud of the considerable growth we've achieved together to date.
"We look forward to continuing our relationship with them and welcoming our new investors, Hg, to further assist us in our journey as one of the UK's leading providers of cloud-enabled business application software. With these two marquee investors, we will have access to significant resources and expertise to continue to deliver innovation and value for our clients."
Hg partner Jonathan Boyes added: "We are very impressed by Chris Bayne, his strong management team and vision for the business, focused on delivering an ever-expanding portfolio of mission-critical software to a growing base of very satisfied and loyal customers."
Arma Partners is serving as financial adviser to The Access Group. Harris Williams is serving as adviser to The Access Group's Management. Travers Smith is serving as legal adviser to TA Associates and The Access Group. Linklaters is serving as legal adviser to Hg.
---
Trending Now