Tech VC Mercia boosts Midlands team with senior appointment
Last updated on: December 9, 2016,
Author: R Sahota
AIM listed technology VC Mercia, which is headquartered in Henley-in-Arden, has revealed it is increasing its investment activity in the Midlands following the appointment of an investment director.
The group, which specialises in the creation, funding and scaling of innovative businesses, has invested more than £30m across its portfolio, since its initial public offering in December 2014.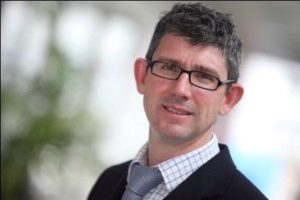 Mercia has now hired Julian Dennard, who has more than ten years of experience in venture capital. He was previously a partner for Technology Venture Partners and joins Mercia with the remit of growing its investment activity and existing asset portfolio. Prior to this, he was an associate director for KPMG Corporate Finance in London and Sydney.
Dennard commented on his appointment: "With the creation of the Midlands Engine to drive innovation and entrepreneurship, the region is rapidly establishing itself as a significant area of growth in the UK. I look forward to working with the rest of the investment team as we continue to make Mercia the go-to provider of capital for businesses in the region."
Mark Payton, Mercia's chief executive (pictured), added: "We are delighted to have Julian join the team at such an exciting point in our own journey. 2016 has been a year of significant growth for Mercia as we have scaled from two offices to six, employing more than 60 investment professionals and support staff.
"Mercia is seen as one of the most active technology investors in UK SMEs and the appointment of Julian will further strengthen our investment team's credentials."