Kal Group in line for Business of the Year Award
Last updated on: May 24, 2016,
Author: Editorial Team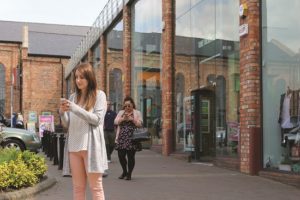 Gainsborough mobile leisure and digital specialists Kal Group are gearing up for yet another glittering awards ceremony after receiving a nomination for Business of the Year 2016 in Gainsborough's annual DN21 Awards.
This follows hot on the heels of director Andrew Wood winning Best Digital Entrepreneur at the recent Lincolnshire Digital Awards as well as Kal being highly commended for Best Digital Business and Best Digital Marketing campaign.
Kal Group specialises in marketing, branding and engagement within the mobile leisure industry and have earned the nomination in the face of stiff competition. The ceremony will take place on Thursday 2nd June at the Blues Club, Gainsborough.
"We are delighted to be finalists in this category," explained Andrew. "We've had a really successful year and this nomination demonstrates our commitment not only to customers but also to the wider community. We can't wait for the awards ceremony!"
Andrew cites Kal's work within the community as one of the driving factors behind the nomination, including their recent launch of consumer shopping app SaveAsYou. Kal has also invested in 13 local young people, with six of them gaining full-time employment since the launch of Kal-Academy.
In addition, the firm has created and maintained a charity website for the Lincoln Santa Fun Run & Walk which registers runners digitally and allows them to fundraise for what has become a huge event in Lincolnshire's sporting calendar.
Andrew concluded: "As a company, Kal has grown beyond measure, from humble beginnings working out of a garage to where we are now as a trusted and renowned name within mobile leisure. We're proud to call Gainsborough our home and have our fingers crossed that Gainsborough is proud of us too!"