Lightwave RF considers selling to further company growth
Posted On November 21, 2019
---
Birmingham-based smart home technology company LightwaveRF has revealed it is considering putting itself up for sale.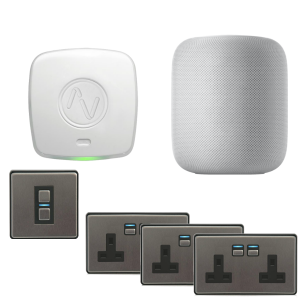 LightwaveRF trades on AIM and has appointed BDO as its financial adviser while it conducts a formal review of various strategic options,  including a potential sale of the company by way of a 'formal sale process'.
The board has said it would prefer a minority investment with the scope for existing investors to participate but given the current market capitalisation of the company, that might not be possible.
The move comes after the business recently revealed that it will make a loss "materially below market expectations" for its latest financial year after its revenue for its latest quarter was "so significantly" under what the board had anticipated.
Lightwave RF said: "The board considers that the company is well-positioned as the only UK company offering fully integrated products that enable in-home control, monitoring and automation of lighting, heating and power.
"The company has made good progress in sales growth and establishing multiple channels to market and commercial partnerships with globally recognised brands.
"The board also believes that the company would benefit from additional finance from a financial or larger corporate partner in order to support the board's growth plan.
"Whilst the company has been able to raise equity finance to support its development, the board believes that the recent fundraisings have taken up more of management's time than desired, relative to the amounts raised and this has adversely impacted growth.
"The amount of new money raised has also meant that certain significant shareholders have been restricted in the amounts they could invest.
"The company, with the support of its existing shareholders, therefore wishes to take a wider approach to explore the alternatives for raising additional investment from new investors, to assist in accelerating the growth of the business."
---
Trending Now
You may also like