Mayflex secures distribution agreement with Dahua
Last updated on: September 14, 2016,
Author: R Sahota
Birmingham's Mayflex, a distributor of Converged IP Solutions, has formed a distribution agreement with video surveillance solution provider Dahua.
Dahua Technology solutions are designed to be scalable and modular to provide flexible configuration options. Dahua is active in the security marketplace and their product portfolio includes: Advanced Video Surveillance Equipment and Software, Access Control Hardware and Software, Intrusion Hardware and Intelligent Building Management Systems.
Dahua's products are widely used in many fields, such as banking, public security, energy infrastructure, telecommunication, intelligent-building and intelligent-transporta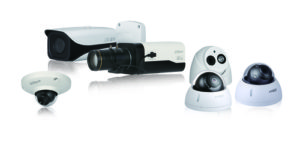 tion.
Gary Harmer, Director of Sales, Electronic Security at Mayflex commented, "I am delighted to welcome Dahua on board with Mayflex. Incorporating this brand into our existing security product portfolio will introduce us to a host of new customer opportunities.
"New customers to Mayflex can be assured of a first rate, knowledgeable team of sales and technical personnel. Partners will be provided with dedicated account management and the support needed to ensure the correct solution is specified and delivered on a project by project basis. I am confident that the Dahua range will become a staple part of the range and look forward to working with all parties involved."
Jennifer Ma, Account Manager for Dahua Technology UK, concluded: "The Mayflex route to market for IP surveillance equipment is a fantastic channel for Dahua, and customers know that any products supported by Mayflex will not only be fit for purpose, but are also best-of-breed. An alignment of this kind is an ideal opportunity for both parties to work with a new set of installers and system integrators we hadn't previously."
The range of Dahua products will be widely available to purchase from Mayflex on Monday 26th September 2016.
In June this year, Mayflex introduced new channel assist services. These new services include pre-staging – IP devices, configured cabinets (including an on-site build service), pre-terminated copper cabling and pre-terminated fibre cabling.