MediaLogix helps Royal Preston Hospital to fight COVID-19 restrictions with FotoWare DAM
Posted On October 20, 2020
---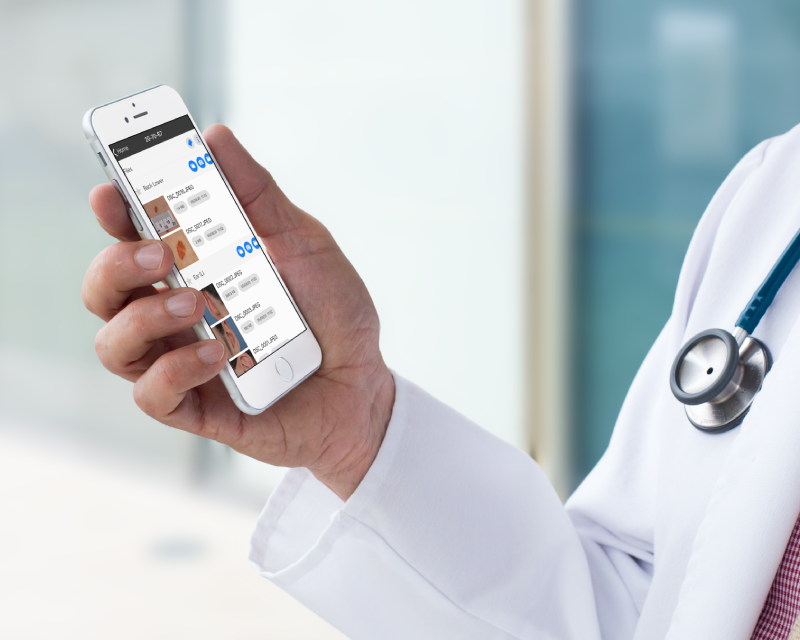 Henley-in-Arden based Medialogix has been working with The Royal Preston Hospital to reduce patient contact while still delivering media imagery across all departments.
The Royal Preston Hospital provides a full range of district general hospital services in Lancashire. Due to COVID-19 and its restrictions, photographic wound monitoring had to be changed to minimize contact between patients and staff. To achieve that, Andrea Jones, Clinical Lead from the Medical Photography Department, worked with Medialogix, the FotoWare partner in the UK, to deploy a Clinical Uploader app.
The app fully integrates with the existing FotoWare system and is configured to collect patient demographics, consent, files, and any associated metadata in a single package. It is then uploaded to FotoWare and can be viewed by the appropriate staff.
Ultimately, the Clinical Uploader app has reduced the number of staff required to come into contact with the patient, from three to one. It has had a positive impact on infection control measures without compromising patient care and safety. The app is now being rolled out to further areas in anticipation of the rise in cases over the winter period.
The project optimises the clinical photography workflow to keep both patients and doctors safe during the COVID-19 crisis. It scored a high number of points from all members of the jury, as this media management project demonstrated how Digital Asset Management (DAM) technology can be used in an innovative, responsible, and impactful way.
View what Andrea and her team have to say: https://vimeo.com/468183154/a4693b1e9b
The Clinical Uploader App is both iOS and Android compatible and provides a robust and secure workflow solution for clinicians needing a photography solution out of hours and in the community. The carefully considered, easy to use App provides end to end control of the photographic procedure with full auditability, assurance of correct patient identification and consent, and a secure transfer process to minimise organisational risk.
The hospital has been named as the winner of the Media Management Award 2020. The award is open to everyone working with media projects and was started two years ago by Norwegian software company FotoWare.
Julia Hatfield from Reuters, one of the Media Management Award 2020 judges, believes that "innovation means looking at problems in a new way and taking a different approach to solving those problems. This may be as simple as combining existing concepts in a new way to get a better outcome, as well as building something entirely new.
With today's technology it's relatively easy to do lots of things, but doing them well, responsibly, and leveraging those technologies as a force for good is far more challenging. Those organizations that take that path stand out and deserve all the accolades they receive."
Another jury member, Turgay Guel from Hamburg Police, says "it is important to honor those working with media management as lots of people don't know how much more efficient work with a media management system can be".
About The Award
The Media Management Award recognizes individuals and teams whose work with media assets demonstrates innovation and has a positive impact. Running completely remotely, and being open for everyone to apply, the award attracted applicants from various countries and industries.
The jury consists of three experts representing different verticals: Turgay Guel from Hamburg Police, Julia Hatfield from Reuters, and Andreas Gnutzmann from FotoWare.
Here is what Andreas says about the award and its importance:
"Media is a way to capture a moment in time, and Media Management is about preserving, protecting, and sharing that moment with the right audience. What better way do we have to preserve our legacy than to maintain these moments in time."

About the Award Organiser:
FotoWare is a Norwegian software company that delivers Digital Asset Management in more than 40 countries, together with its partners.
With 39 employees and headquarters in Oslo, Norway, FotoWare's solution enables users and organizations to do more with their content, by making it easier to store, manage, find, and share their digital content. The solution is available on-premise; in the Microsoft Azure and Amazon AWS marketplace, and as a service (SaaS) leveraging the Azure cloud.
FotoWare's Digital Asset Management solution helps users focus on the creative processes by reducing the dependence on experts and speciality software. The product empowers entire teams to easily manage and manipulate visual files in an easy-to-use self-service portal that enables frictionless communication across the whole team.
FotoWare's vision is to drive pioneering innovation to make a difference in its users' lives. It is the preferred choice of Digital Asset Management system for over 250,000 users globally, including the Financial Times, Volkswagen, and the Metropolitan Police.
---
Trending Now
You may also like