Mercia Technologies Invests GBP1.9 Million Into Warwick Audio
Posted On September 27, 2017
---
Technology-focused investment group Mercia Technologies has invested GBP1.9 million into audio transducers developer Warwick Audio Technologies Ltd, as part of a GBP3.1 million syndicated round. The round was backed by Mercia Technologies Limited, Chinese audio components supplier, Guoguang Electric Company Limited, and a range of private investors, including investments made through the crowdfunding platform, Syndicate Room.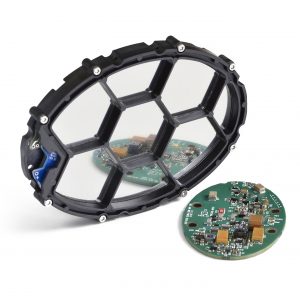 Mercia originally supported the University of Warwick spinout through its third-party managed funds, before directly investing at the end of 2014. Mercia has now directly invested GBP4.3 million into Warwick Audio and how holds a 64% equity stake in the business.
Funds from the investment round will go towards continuing the development of Warwick Audio's High Precision Electrostatic Laminate product and the Sonoma Model headphone system as well as expand sales. Proceeds will also be used to find new commercial opportunities identified in the automotive market.
Warwick Audio Technologies  specialises in the development of flat, flexible loudspeakers which have a negligible cost to manufacture, are extremely lightweight, thin and use less than 10% of power compared to a conventional speaker. In addition, the speakers can be flexed to direct sound where it is required and can also be utilised in damp or humid conditions due to the water resistant nature of the film used in the product. The manufacture of the product does not require rare-earth materials. Warwick Audio Technologies currently holds four patents.
The technology has a large variety of applications with the primary market being the automotive market through the original equipment manufacturers which is estimated to be greater than $1billion. Other potential markets include consumer electronics, audio visual and conferencing, advertising and public areas. Warwick Audio Technologies is in discussions with a number of vehicle manufacturers from around the world including Japan, Europe, India and the USA, with testing underway on both product safety and compatibility with manufacturing techniques.
"Warwick Audio is making good progress in achieving commercial milestones. This latest round of investment coupled with the strengthening of the board last year through the appointment of Gary Waters, former Vice President and General Manager of BOSETM Corporation as a non-executive director, demonstrates the strong platform being built. The company has a robust pipeline of opportunities in a range of sectors and Mercia is confident that the Warwick Audio management team will deliver shareholder value over the medium term," said Mercia Chief Executive Officer Mark Payton.
---
Trending Now