Midlands gets £19m boost for self-driving technology
Posted On November 30, 2018
---
The research and development of connected and autonomous vehicles (CAV) in the West Midlands has been given a £19m funding boost.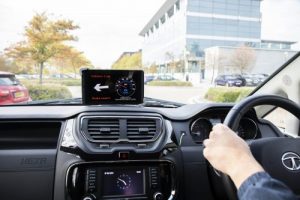 Mayor of the West Midlands Andy Street said the additional money for the Midlands Future Mobility project would help ensure the CAV sector played an increasingly important role in building a "resilient and future-proof" regional economy.
Around £11m of the funding, from the government's Innovate UK, will be used to expand the 50 miles of roads in Coventry, Birmingham and Solihull that are already being used by the Midlands Future Mobility consortium for real world testing of new CAV technology.
Around £3.3m of the £11m will be used by Transport for West Midlands (TfWM) to install digital roadside testing infrastructure on the motorways and rural roads.
This will help develop technology capable of dealing with the entire spectrum of roads – from multi-lane highways to narrow country lanes.
Street said: "Our region is now recognised by manufacturers around the world as one of the very best places to test and develop CAV technology.
"That can create a cluster effect with manufacturers setting up their operations here in order to be close to the facilities and expertise on offer.
"The funding announced today will help keep us at the top of this latest wave of automotive manufacture and build a strong, forward looking West Midlands economy that can offer decent, future-proof jobs for local people."
The funding is in addition to the £25m already secured by the Midlands Future Mobility consortium, which is led by WMG at the University of Warwick.
The consortium will now work with Highways England on adding motorways to the existing network, which is already the largest and most diverse testing environment in the UK.
It involves the deployment of new roadside infrastructure including smart vehicle monitoring, data analytics and 5G ready wireless infrastructure.
A further £8.4m was also announced by Innovate UK  for the Midlands-based ConVEX – Connected Vehicle Data Exchange project of which TfWM is also a member.
TfWM will use £287,680 of that to build a digital platform to allow the exchange of data which technology developers and fleet operators can use to improve transport systems.
The funding comes soon after the £20m announced by Chancellor Philip Hammond in last month's Budget to help fund the UK Mobility Data Institute, a joint venture between the WMCA and the WMG.
The Institute will collect and analyse the huge volumes of transport data generated by new mobility technologies and projects such as Midlands Future Mobility.
The Institute will also benefit from being located in the UK's first urban 5G network after the Government's decision earlier this year to make the West Midlands the initial pilot area for the superfast mobile technology.
---
Trending Now
You may also like