MSP Quiss Technology achieves £14.1 million turnover
Posted On October 25, 2019
---
Tamworth-headquartered managed IT service provider Quiss Technology has achieved a turnover of £14.1m in the year to 31 May 2019, up from £11.6m in the prior 12 months.
The company whose clients include Pepsi, Topshop, Selfridges and Britvic, increased its turnover and pre-tax profits during its latest financial year, according to newly filed accounts.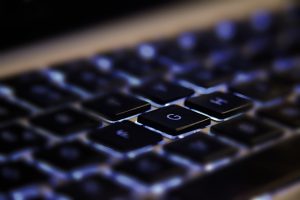 Its pre-tax profits also went from £434,480 to £460,327 over the same period.
A statement signed off by the board said: "With consideration of the current global economic conditions, the directors are pleased to report that Quiss Technology plc has posted a 22 per cent increase in turnover this year.
"This increase shows the continued development of the business.
"Our ongoing investment in technology will continue with the company making additional major investments in its IT systems and in people, the principal aim being the delivery of operational efficiencies that benefit the company and its customers.
"The directors remain confident in Quiss Technology's ability to remain stable and continue its planned steady growth."
The company, which was founded in 1988, also has a base in Harrow and offers a range of solutions include telephony, cloud hosting and productivity solutions.
Its sector includes legal, manufacturing and pharmaceuticals, and it has also worked with law firms such as Freeths, Nelsons, Roythornes and Wright Solicitors.
---
Trending Now
You may also like