Nasstar heads to the cloud with Modrus acquisition
Last updated on: August 15, 2016,
Author: R Sahota
Telford-based hosting and cloud services firm Nasstar PLC has acquired hosting rival Modrus for £13 million. A move that will add 140 managed service clients to its portfolio.
Modrus was founded in 2004 and is a provider of managed IT services and telecoms to SMEs, offering a cloud service including hosted desktops, managed exchanges and managed telephony services, overlaid with full connectivity services.
The £6.1 million turnover company is said to have 86 percent of contracted recurring revenue, with recurring revenue a key factor when it comes to acquisitions in the growing cloud-based on-demand economy.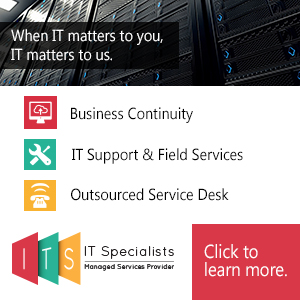 Modrus provides 24-hour remote support from a team in Auckland, New Zealand and employs 43 people in the UK, working from its Bournemouth headquarters.
The enlarged Nasstar group now totals 191. The acquisition of Modrus adds a further 140 managed service clients to Nasstar's hosted desktop community, whilst extending its reach into new markets, such as media, property service and independent software vendors (ISVs).
Nasstar has three data centres, and its main markets are legal, financial and recruitment and it counts among its customers base big, blue-chip firms such as generator E.on, Sir Stelios Haji-Ioanou's easyGroup and Pertemps, the UK's largest independent jobs agency.
With customers signing three to five year contracts, the recurring revenue base is estimated by analysts to be just shy of 90%. The churn rate (how many people discontinue the service) is around 4% – which is extraordinarily low.
Nigel Redwood, chief executive officer of Nasstar, said: "Since the end of 2013, we have taken Nasstar PLC from a £2.5 million turnover loss-making business into a profitable group, with a market cap of almost £50 million.
"The Modrus acquisition represents a significant step in our acquisition strategy to increase our 'go to market' verticals and further diversify our customer base."
Up to now, Nasstar specialised in the financial services and recruitment markets. "This acquisition represents a highly complementary fit with obvious synergies within licensing costs and data centre consolidation.
"We are delighted that our placing to raise £13.3 million [to finance the acquisition] has been well supported by both new and existing institutional investors," said Redwood.