New appointment puts Lucideon on a growth curve
---
World-leading technology company, Lucideon ,has appointed a sales director to help the business reach its global potential.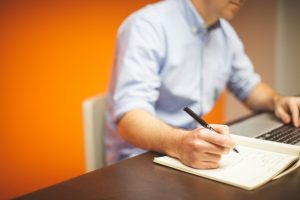 Noor Ali has joined the Stoke-on-Trent headquartered business to drive commercial growth through its global sales teams across targeted market sectors.
Buoyed by success in national and international markets within the aerospace, construction, nuclear, healthcare and technical ceramics sectors, Noor is joining the business at an exciting stage in its ambitious journey.
Noor said: "I was looking for an opportunity with a dynamic company that had truly value-added solutions to their target markets. Lucideon definitely has this and the potential for exceptional business growth on a global basis. I'm not one for "steady state" so it was important to me to join a company that is vibrant, fast- paced and with excellent prospects.
"The culture is that of a can-do, growth mindset business. This was hugely appealing as it suits my style well and I feel that I can enhance that with my prior experience in high-growth environments. "We have the best scientific minds on hand developing material solutions to address client issues and to provide step changes not seen in the market to date. "Our customers choose us for our technical superiority and value the advantages this brings to their organisations. All the core ingredients are there for a great future for Lucideon.
"I'm very excited indeed about the opportunities ahead."
Noor started his career as an analytical chemist, before transitioning into operations management, sales, marketing and customer experience over the years. He has spent 23 years in the industrial and speciality gases business, firstly with CryoService and then with its acquirer Air Products.
Employing more than 240 staff across the globe – many of whom are based at its global headquarters in Stoke-on-Trent – the key to Lucideon's success to date has been international expansion. Its global footprint includes offices and laboratories based in North and South Carolina, where it is moving to a new 24,000 square feet facility, as well as New York.
Lucideon has also recently opened offices in Austria and Switzerland – and is in the process of opening sales offices in the Far East.
Tony Kinsella, Lucideon's chief executive, said: "We are a bold business, totally committed to being recognised around the world as the technical partner of choice for emerging technologies, processes and materials, and to be at the forefront as a consulting partner for companies and organisations. Noor will play a key role across the business, developing the global sales team in our key markets and geographies and helping them to successfully blend their core technical skills with commercial acumen to deliver real material science solutions to our clients."
---
Trending Now
You may also like