Non-executive directors hired by Birmingham start-up Swoopos
Posted On October 26, 2017
---
Tech start-up Swoopos has appointed four new non-executive directors to help guide the national rollout of its mobile point-of-sale technology and mobile ordering app.
Currently available throughout a range of restaurants, bars and coffee shops across Birmingham, including Second Cup Coffee, Costa, and Subway, Swoopos and its accompanying mobile ordering app, Swoope, provide venues with technology for managing operations, recording and analysing data, accepting mobile payments, and receiving mobile orders.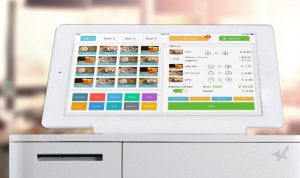 The new non-executive directors are Lewis Daniels, founder of the Salvador Group; Mark Thomas, director of cards and payments at DXC Technology; finance director Max Ward and business development expert Ray Kliener.
They join established director Steve Smith, the founder of PoundLand, and Swoopos chief executive and founder Lee Nazari.
Nazari said: "We are so excited to welcome Mark, Max, Ray, and Lewis to the Swoopos family and they have joined us at such a critical time.
"After securing £300,000 in seed funding from private investors, a national expansion underway, with an international expansion on the cards for next year.
"This new board has the right mix of experts to keep driving Swoopos forward and maintain the momentum we have built up over the last few months."
---
Trending Now
You may also like