WANdisco teams up with Amazon to deliver hybrid data lake architecture
Sheffield-headquartered technology business WANdisco has launched a new product in collaboration with a subsidiary of online giant Amazon.
'Active data replication' specialist WANdisco has launched of one of the first hybrid data lake architectures in collaboration with Amazon Web Services.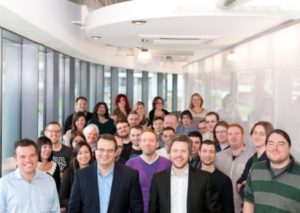 Using patented WANdisco Fusion technology, continuously changing data from Amazon Web Services' on-premises data storage units can now be replicated with guaranteed consistency, no downtime and no business disruption.
The product is one of the industry's first hybrid data lake architectures that supports disaster recovery in the event of an outage and cloud migration.
David Richards, chief executive and interim chairman of WANdisco, said: "The integration of WANdisco Fusion as part of one of the first hybrid data lake architectures shows we are a critical part of the cloud and on-premises ecosystems.
"This enterprise-grade solution moves active, continuously changing data to the cloud with no downtime and no disruption, keeping both on-premises and cloud environments in sync.
"With the data lake solution on AWS, enterprises can benefit from real-time analytics from multiple sources, enabling them to accelerate product and service innovation, improve customer experience and respond to current and future regulatory and compliance requirements."