NVC Lighting celebrates bottom line boost with ERP software implementation
Posted On February 10, 2020
---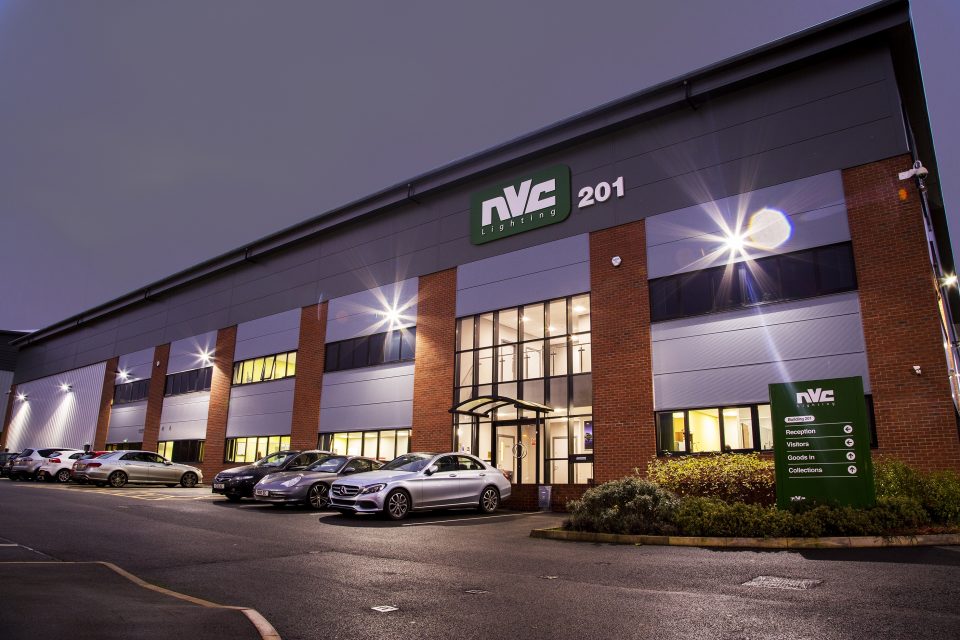 Birmingham's NVC Lighting UK is celebrating a bottom line boost thanks to recently implementing new technologies to take control of both its stock management and customer service functions.
After implementing OGL Computer's prof.ITplus software to transform its warehouse management, NVC UK increased its bottom-line performance by gaining an additional two weeks of business time that would usually have been spent conducting a year end stock take. That time can now be reinvested back into the business operations.
By enabling the business to gain control of its stock, OGL Computer's ERP software system enables perpetual stock checks, which has changed dramatically how the lighting company now manages the complete warehouse operation.
NVC UK Deputy General Manager, Ralph Pars, comments:
"With prof.ITplus, we now undertake daily stock checks on a line by line basis, rather than once a year. This has allowed the business to increase its turnover and profit because of the additional trading days available."
"The warehouse sits at the heart of NVC's business, so when challenges arose with stock control, it also affected other areas of the business, such as sales and accounts. We had been running two different unlinked IT systems, which made the warehouse operation "chaotic". This resulted in stock inaccuracies and product location issues, which in turn had an impact on the overall warehouse efficiency. Stock valuation aspects were also in question. Our internal staff had reliability issues when processing orders, which resulted in a poor delivery service to our customer base. The clients' perception was that NVC could not supply products on time and in full."
NVC UK has substantially trimmed its direct costs by implementing Kidderminster-based OGL Computer's warehouse management (WMS) software. It has also improved its pick times and fulfilment rates, which enhanced its customer service.
"Previously our efficiency in picking was unknown. When we first analysed our data, it took around 12.5 minutes [per pick sheet] and now we have that down to 107 seconds, which is fantastic," said Andy Pagett, Head of Logistics. "We can make those improvements based on having fixed locations for products, knowing the fastest moving products and where they're located. Due to the flexibility of prof.ITplus we're able to change fixed locations of fast-moving products to the front of the warehouse."
The wholesaler has praised the new system for giving internal sales teams confidence in the pricing and stock levels. Andy Pagett adds:
"WMS touched many areas of the business; it wasn't just the warehouse. It impacts the purchasing, production, accounts and internal sales departments, allowing people to communicate together with confidence – the overall difference is remarkable."
NVC UK now has clear and accurate reports to analyse, generated by prof.ITplus, and the organisational capabilities of the software mean that the company is proud to take its customers around the warehouse.
NVC UK is now able to maximise warehouse efficiencies, organise stock locations, store items based on size and weight, and understand its best sellers. The combined cost and time savings, and improvement to customer service provision, order processing and employee management has given NVC UK a significant boost.
OGL Computer worked closely with NVC UK to understand its business processes, configure the system to work appropriately and to ensure minimal disruption at go-live. Two of OGL Computer's experts were with NVC UK prior to implementation to ensure the client fully understood how prof.ITplus needed be configured.
Nick Davies, Head of Software Development at OGL Computer, concluded: "NVC UK is able to drive its business forward with prof.ITplus giving the entire team visibility and control over their stock. The system provides NVC UK with the data needed to continually improve the business' service to its customers whilst working effectively and efficiently to improve its bottom-line."
---
Trending Now