OGL Computer's SalesVision supports Cablecraft's global expansion
Last updated on: August 30, 2019,
Author: Editorial Team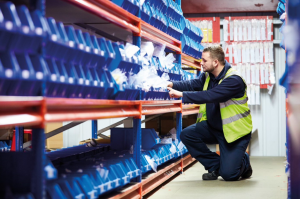 Kidderminster based OGL Computer's SalesVision sales analysis software is supporting Cablecraft's goal of targeting more UK and global sales following its recent rebranding.
An international supplier of cable marking systems, accessories and management products, Cablecraft makes an annual turnover of £16 million and supplies a range of over 28,000 cable and wiring accessories, and management products to a diverse range of industries throughout the world.
Prior to the rebrand, Cablecraft's sales team started to boost international sales by implementing new sales analysis software, SalesVision, from long-term partner OGL Computer, to provide full visibility of previous sales and performance data.
By identifying areas of success and highlighting weaknesses, SalesVision provides Cablecraft with the insight needed to set new targets and quickly optimise its business processes.
Cablecraft's Managing Director, Leonie Pannell, was appointed in June 2019 and commented: "SalesVision has been one of the more recent additions to our system and it has enabled the sales team to track and monitor sales and margins. The module has given better visibility to everyone in the company.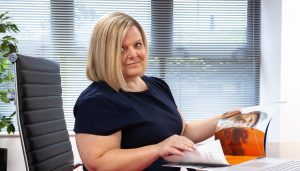 "We now have immediate access to an endless range of reporting, which wasn't easily available before. We use SalesVision extensively in our sales office. It has enabled us to extract data much more easily and analyse and manipulate the data to assist with reporting."
OGL Computer also provides Cablecraft with prof.ITplus, an integrated CRM, accounts and purchasing ERP (enterprise resource planning) software that brings together the company's existing stock and purchasing needs, to make processing sales orders simple and time-efficient. By connecting Cablecraft's systems business-wide, prof.ITplus improves order processing across the whole business, giving the company a faster, more proactive service.
Nick Davies, Head of Software Development at OGL Computer, concluded: "When companies invest in our software, we provide more than just the system, but also a partnership that can provide support, advice and assistance to help continue to improve and build the business for success."
About OGL Computer
OGL Computer is the technology partner to over 1,200 UK businesses, including small, growing businesses as well as multi-site enterprise businesses. We are accredited by the world's leading IT and cyber security vendors, to deliver best-in-class IT, business software and cyber security solutions. We are incredibly proud of our 40-year heritage and our unique proposition whereby our three specialist divisions work closely together to deliver the complete technology package to our customers.
OGL Computer is the author and developer of prof.ITplus, a fully integrated ERP solution for stockists, distributors and wholesalers across the UK. prof.ITplus offers a wide range of modules including: CRM, Sales Order Processing, Warehouse & Stock Management, Accounts & Invoicing, Sales Analysis and eCommerce integration, which takes care of all common business processes to deliver greater efficiency and profitability. prof.ITplus is the premier choice for organisations looking to drive their business forward.
Find out more at: www.ogl.co.uk or call 01299 873 873 or email enquiries@ogl.co.uk