Payments app Zapaygo surpasses £500,000 crowdfunding target
Posted On January 19, 2018
---
Zapaygo Investments, a Staffordshire-based ordering and payment mobile app, has successfully surpassed its initial equity crowdfunding campaign's £500,000 funding target on Crowdcube.
The company launched the funding round earlier month and has so far attracted more than 160 investors. Founded in 2015, Zapaygo is described as a smartphone application that allows users to pre-order & pre-pay for services, food, and beverage or goods to be delivered or collected. The mobile app can also be used for instant payments.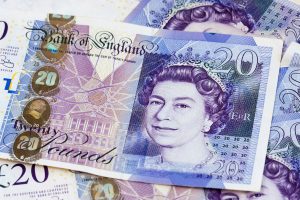 "Zapaygo provides a menu of goods or services and a pre-order and payment facility to consumers through a free smartphone application. The technology has been developed to innovate an age-old customer problem and to help venues and visitors improve their customer experience. Zapaygo will become the leading mobile payment platform in the sports, leisure and hospitality sectors. The app streamlines the ordering and payment process in bars, restaurant, stadiums and many other venues, helping users and all types of businesses by reducing wasted time in queues and enhancing the service experience for everyone."
Zapaygo also listed benefits for businesses using its system:
Less cash on site
Ability to market to existing customers/Zapaygo users
Offer discounts/rewards to encourage repeat visitors
Combining app orders and orders to staff into one payment
User benefits include save time and take the pain out of paying; earn rewards and get discounts; ability to use Zapaygo as an approved form of ID verification in venues through Paycasso; Link account with other Zapaygo users; Peer to peer payments; and Peer to peer messaging.
All funds from the Crowdcube round will be used to continue Zapaygo's growth and development. The round is set to close at the end of January.
---
Trending Now
You may also like