PWC and University of Birmingham to launch tech degree apprenticeships
---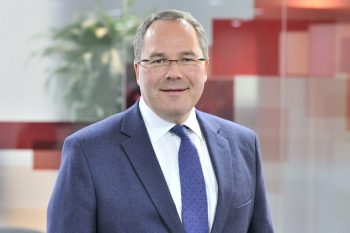 PwC is partnering with the University of Birmingham to create a new fully-funded technology degree apprenticeship.
The four year course is being developed by PwC in partnership with two leading universities – the University of Birmingham and the University of Leeds – and successful candidates will work with  PwC in the same city as they are studying.
The initiative is one of the first and largest example of the new Level 6 Degree Apprenticeships in action. Students will be PwC employees from day-one and will be paid a salary throughout their course. At the end of the programme, those meeting performance criteria will earn a degree in Computer Science and a job at PwC.
PwC will work closely with its university partners to design the programme to prepare young people for the changing world of work and to equip them with the digital skills in high-demand from businesses.
Kevin Ellis, chairman and senior partner at PwC, said the programme was yet another step in PwC's aim to drive radical change across the professional services' industry by encouraging  diversity and social mobility and opening greater access to the industry for talented young people.
Ellis said: "For the UK to prosper post-Brexit we need to invest in creating a vibrant tech sector right across the country and more people with the skills needed to help businesses transform. The demand for technology advice is rapidly increasing, while the pool of available tech talent is shrinking and could be impacted further by Brexit.
"To meet these challenges we need to be even more innovative in the way we develop skills and recruit people. Our new technology degree apprenticeship is an exciting new way for us to start to grow the future of the UK's technology industry at a much earlier stage and to open up these careers to a wider range of students from across the country."
PwC's technology degree apprenticeship has been designed to help address the UK's technology skills gap and improve the industry's diversity. PwC research reveals that over two thirds (67%) of UK CEOs find it difficult to recruit people with digital skills, higher than their global peers. Recruiting women with these skills is particularly challenging and separate PwC research found that only 27% of female A-level and university students would consider a career in technology, compared to 62% of males.
To address this, PwC will  target its technology degree apprenticeship towards getting more females interested in technology careers, as well using its Back to School programme to raise awareness of the programme with students in more disadvantaged areas.
Matthew Hammond, chairman for PwC in the Midlands and senior partner for the Birmingham office, said: "Technology is fundamentally changing the way we live and work. Rather than fearing these technological changes, we believe it is a huge opportunity to create new jobs and rebalance our economy and society.
"We see our technology degree apprenticeship as a way to get more young people from across society to be part of this exciting change and to equip them with the skills to be the business leaders of the future.
"People often perceive that all the tech talent needs to be in London, but with a growing specialist tech team here in the Midlands we are opening up the opportunities to people who may have thought that university or technology careers were out of their reach."
PwC has a track record of collaborating with universities and developing apprentices across its business. Since PwC started its Higher Apprenticeship school leaver programme in 2012 it has hired nearly 600 students via this route. PwC will work closely with the universities to develop a syllabus which prepares students with the right skills for the future, in an area that will be increasingly in demand.
The programme also gives young people an alternative option to a traditional degree or apprenticeship and provides them with the opportunity to experience university life but with practical work-based projects, tailored course content, great job prospects and a salary from day one.
Prof Jon Binner, from the college of engineering and physical sciences at the University of Birmingham, said: "At the University of Birmingham, we are passionate about providing our students with the best opportunities and experiences possible to prepare them for the world of employment. We are delighted to develop this four-year course with PwC, which will provide our students with the skills set, expertise and experience that are highly in-demand from industry.
"The University of Birmingham is a civic university, and has always welcomed students from all religions and backgrounds on an equal basis. Like PwC, we too believe in addressing the UK's technology skills gap and improving the industry's diversity, and are proud to be instrumental in educating the industry's future talent."
---
Trending Now