Shares up 48% as technology firm reveals Google collaboration
---
Shares in Birmingham-based technology company LightwaveRF rose by nearly half yesterday after it unveiled a collaboration with Google.
The Internet of Things company has developed an app to control and monitor lighting, heating, power and security functions for a wide range of electronic devices.
The technology is applicable to the range of LightwaveRF products accessed through the new Google Home hands-free smart speaker.
LightwaveRF, based at Innovation Birmingham campus, has spent the past few weeks working with Google on achieving Google Assistant voice control functionality for its product range.
This has now been accomplished and as a reward, Google allowed the company to launched the new feature at Google I/O, the annual worldwide developer festival taking place in California.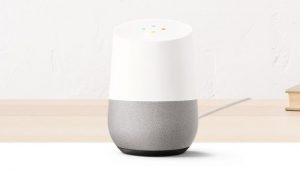 Google Home has been developed by the company as a rival to products such as the Amazon Echo.
Andrew Pearson, who was appointed chief executive of LightwaveRF in March, said: "We are continuing to invest in building our cloud platform and our innovative approach allows us to quickly integrate with major connected home brands and devices to achieve high quality results.
"Voice control is now widely accepted as a key enabler for smart home solutions and drives both new customer acquisition and new device sales to existing customers for the company.
"The expansion of LightwaveRF's voice control through this addition greatly improves the user experience for Google and LightwaveRF customers.  It is a testament to the quality of our technology that LightwaveRF is amongst the launch group of smart home partners for Google Home."
The company has this morning released its latest trading update, for the six months to March 31, which shows revenues up 46% to £1.17m. Pre-tax losses narrowed, down 13% to £333,000.
LightwaveRF's chairman Barry Gamble believes "much progress has been made in the last few months".
He pointed to higher sales volumes and more regular orders, as well as the potential from its integrations with Google Nest and Amazon Alexa.
He added: "We have seen a significant improvement in sales via multiple distributors and continue to develop our technology most recently as a partner of Google.
"Later this year, we are launching a new range of devices, which we expect also to be Apple Homekit certified, the culmination of an extended period of development work."
---
Trending Now