Silwood Technology expands Safyr's SAP metadata analysis capabilities
Last updated on: November 12, 2018,
Author: Editorial Team
Silwood Technology Ltd has expanded its metadata discovery capabilities for SAP customers, who can now use Safyr® to analyse the metadata behind SAP ABAP Core Data Services (CDS).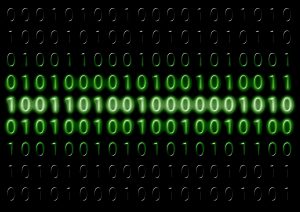 Silwood's Safyr software has been helping customers accelerate delivery of key data and information projects involving SAP since 1992. It does this by providing data analysts and architect with the ability to easily access and analyse SAP's large, highly complex and opaque data model. The rapid insights they gain can be reused across a wide range of other platforms and technologies. Safyr is also used to deliver the same benefits to data projects involving other leading packages, such as Salesforce, JD Edwards, MS Dynamics AX and Siebel.
CDS is a data dictionary infrastructure that helps customers to define and consume semantically rich data models. It aims to increase performance and reduce development time for SAP applications, by promoting a more data centric approach in SAP applications, pushing intensive computations into the database through complex views and functions. For data professionals, the benefits of CDS come at the cost of a more complex and difficult to understand underlying data structure – increasing the time and effort required to execute data migration and integration projects.
Safyr will accelerate the delivery of information and data management projects which require this depth of analysis. For data professionals, the new capability provides the ability to trace the origins of data used in CDS Views through the multiple layers of nested views now available in SAP's ABAP Core Data Services.
Safyr customers will be more easily able to access, understand, share and utilise the metadata in multiple CDS View layers using the same Safyr interface.
Nick Porter, Technical Director of Silwood Technology comments, "Our technical team continues to develop Safyr to deliver insights and visibility into the most complex SAP environments. This new release demonstrates our commitment to keeping Safyr aligned with the direction SAP is taking in its core application software."
other company and product names may be trade names or trademarks of their respective owners.
A free trial of Safyr is available here: https://www.silwoodtechnology.com/contact/free-trial-of-safyr/