Software firm lays platform to double revenues
---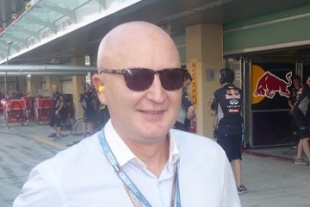 Andy Richardson, chief executive at Dynistics
ONE year on from a management buyout, technology firm Dynistics is targeting a doubling of its sales in the next 12 months.
The software business, based at University of Warwick Science Park's Blythe Valley Innovation Centre, has increased its workforce by 15 to prepare for its planned growth. It has also announced a new channel strategy to establish a global network of partners, some serviced from new operations in London.
Andy Richardson, chief executive at Dynistics, said: "We've been well-placed to drive business growth from our headquarters in Solihull, sourcing new hires, partners and apprentices from the local region to build the skills and knowledge required for our growth targets.
"The last year has been an intense period of transformation and investment, which has been funded by reinvesting our profits from our revenue growth. We now have the right foundations in place for high growth for the future."
The transformation has helped to deliver the 15% year-on-year revenue growth achieved in the last year and it now has more than 100,000 users of its Active Dashboard technology in sectors including higher education, further education and recruitment.
It has already signed several new channel partners, including Itslearning, a sector specialist in the education market, and recruitment software providers Jobscience and Kamanchi.
---
Trending Now