Software testing firm pledges 60 jobs as part of Midlands expansion
Last updated on: May 2, 2017,
Author: Editorial Team
An independent and fast growing software testing firm is set for major expansion in Birmingham in a move that will lead to the creation of 60 jobs.
Edge Testing Solutions has announced that it intends to open a second Digital Test Hub facility in the city. The new jobs will be phased in over a two-year period.
Edge has already been operating out of the city since 2012 from its base in Quayside Tower. Its clients include banks, telecommunication companies and financial services. Customers include the Big Lottery Fund, IRESS and Griffiths Waite.
When it opened the Digital Test Hub in 2013 it was the first of its kind in the UK. The hub operates as a challenger to the offshore testing model as it can be accessed by organisations looking for a remote testing service for their in-house applications and back office systems.
Brian Ferrie, CEO, Edge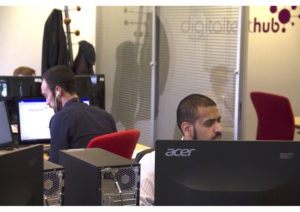 Testing said: "The Digital Test Hub model has proven a real hit with our customers. The ability to have a low cost, on demand, remote service without the challenges of going offshore has been a real winner.
"We have listened to our customers who have said that the service would be even better if there was the flexibility for the team to be on-site during critical project stages. We chose Birmingham as our second Hub as it's easily accessible for our customers across our southern business, is a vibrant tech hub and gives us access to some fantastic local talent at both experienced and graduate levels."
Edge has offies in Glasgow and London and has recently been recognised as an Investor in Young People.
Nicola Hewitt, Commercial Director of inward investment agency Business Birmingham, said: "The city has become a thriving hotspot for the IT and digital sectors and is the number one location in the UK for business growth rates. Many business – just like Edge – are investing in Birmingham, citing the region's talent pool and central location as key draws."
For more about careers at Edge Testing, visit: http://www.edgetesting.co.uk/careers