Business profile: TechSparx talks to Parker Software
Last updated on: May 8, 2017,
Author: Editorial Team
In the second of our series profiling regional technology companies, we speak to Howard Williams, marketing director of Parker Software.
 Tell us in one sentence what Parker Software offers?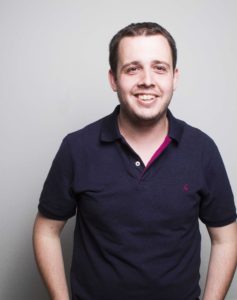 Parker Software specialises in live chat software and business process automation, and is the creator of the award-winning WhosOn and ThinkAutomation products.
How is your software different from competitors?
Our software services make a real difference to the companies that use them. Our two solutions, WhosOn live chat and ThinkAutomation business process automation software, help customers become leaders in their respective industries.
We believe that roughly 60 per cent of small businesses in the UK don't have a website. When you consider that most of today's consumers are constantly attached to an electronic device, it's concerning that such a high number of businesses have no online presence at all. This is before you even consider the use of new or emerging tech to remain competitive.
So, when businesses do invest in live chat or business automation tools, it is often a major change to their operation. That's why we make sure that our software includes key assistance tools to let business leaders engage, track and manage customers while also affording customers improved service. Not only does this show clear return on investment, studies also show that 66 per cent of customers who receive poor service are likely to switch brands.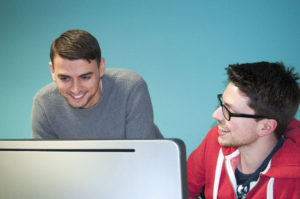 We appreciate that businesses need to get as much functionality as possible from the software they invest in — which is why our WhosOn tool isn't just live chat. It's a combined live chat, support service and analytics tool that allows businesses to get closer to their customers. ThinkAutomation provides advanced business automation that accelerates and alleviates various manual business processes, giving users more time to build meaningful relationships with customers.
What new developments have you got in the pipeline for this year?
We will be releasing a new update of our WhosOn live chat software, which will bring together feedback from our customers and new technological developments to see features like stored chat sessions and smarter automated responses. Our focus is on empowering customer service teams to provide better digital service, while improving the customer's overall experience.
We appreciate that digital channels are increasingly becoming the go-to means of communication for customer service, but its implementation must not come at the cost of quality service. We're aiming to replicate the quality service level that customer service employees would be able to offer in a physical store environment through digital communications.
As digital tools and artificial intelligence (AI) advance we'll start to see the development of a cohesive 'conversation engine'. AI, chatbots and automation are driving new ways to communicate and improve customer experience — essentially blending the human touch with technology.
This growing conversation engine is the idea that digital customer service tools will converge to create a seamless and consistent customer experience — without losing the essential emotional intelligence of a human customer service representative. This means that, essentially, whenever you pick up the phone, send an email or start a live chat with a service provider, whoever you speak to will know everything they need to know about you and your account to help you more quickly.
To explore this concept further, our CEO, Stephen Parker, is writing a book called The Conversation Engine. The book will examine the changing role that technology plays in customer service and ecommerce, and what the future may bring in terms of customer communications.
What sectors do you operate in?
We support companies in any sector that provide online support or assistance to their customers. From public sector organisations like city or county councils, to consumer retailers and multi-national businesses — our software can be used by any business, in any country.
Who are your key clients?
Our software is used by over 10,000 clients across the globe. We've delivered digital innovation to the likes of Aviva, Ford, NASA, GAME, DHL, PwC, IBM and RICOH.
How do readers get in touch with you?
The Parker Software team can be reached on 0330 0882 943 in the UK, and 800-680-7712 in the US.
Alternatively, the team can be emailed on sales@parkersoftware.com.