telent Technology Services wins major "smart" motorways project
---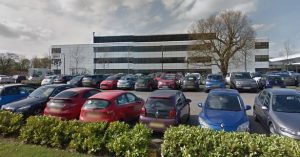 Approximately 100 new jobs are being created at telent Technology Services, a Warwickshire network services and technology company, following a major contract win with Highways England to manage the 'smart' motorways of the future.
The new roles will be at the firm's head office in Warwick, as the company takes over the NRTS (National Roads Telecommunications Services) network. The NRTS is the fibre-optic network of communication and control Highways England uses to monitor the country's roads.
The complex network has made it possible to roll out active traffic management and managed motorways. NRTS is used to connect Highways England's seven regional control centres with over 30,000 roadside devices, including CCTV cameras, message signs, emergency roadside phones and smart motorway equipment.
It currently comprises 6,000 miles of fibre and copper networks, 145 transmission stations and almost 5,000 roadside cabinets.
telent currently employs 420 local people in Warwick,  with a further 79 employed at the company's Heathcote office.
Chris Metcalfe, telent's managing director of technology solutions, commented: "This contract win is an outstanding accomplishment for telent and I want to thank the significant contribution of our Warwick office to winning the new contract. We are excited to soon begin work transforming the NRTS network and upgrade the nation's strategic road network."
From spring this year telent and its technology partners will collaborate with Highways England to transform the NRTS network, and roll out state-of-the-art network technology.This will support the provision of new telecommunication services, including the development of smart motorways, to increase safety for road workers and users, helping to ensure passengers can travel with minimal delays.
Steve Dalton, telent's managing director of transport, added: "Our technology innovation of NRTS will provide a world class, superfast network to support Highways England's plans for upgrading the strategic road network.
"It is the talented teams at telent that make this possible, enabling us to stand out from our competitors and I am delighted that the NRTS contract will create 100 new roles at our Warwick office."
---
Trending Now
You may also like