Timico secures over £50m investment to accelerate growth
Posted On February 10, 2017
---
Timico Technology Group, the Newark-based managed cloud service provider, has secured more than £50m in investment from growth investors Lyceum Capital, now the major shareholder in the company.
The deal enables Timico to accelerate its plans for growth with investment in systems, people and capability.; as well as funds to finance acquisitions designed to bolster Timico's skills and expertise in key areas and bring additional strategic service capability to the company.
As part of the tie-up, Timico will add to its senior line-up, with Simon Hitchcock and Geoff Neville of Lyceum joining as new non-executive directors. Timico's founder Tim Radford will remain on the board as a non-executive director.
Since joining the business last September, Ben Marnham, Timico's CEO has led a programme of change to re-structure the business around a single Timico brand and service model, honing the company's strategy around its principal areas of strength and expertise and its core mid-market client base.
Marnham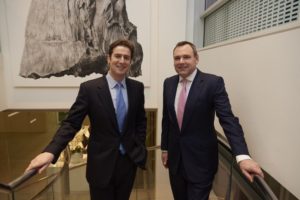 commented: "Working with Lyceum Capital is a logical next step in Timico's evolution, building on the foundations laid by Tim Radford and the team over the last few years. Lyceum have proven expertise in our sector and we share a very similar vision of Timico's future within it. I am delighted we can now realise our plan to enrich our proposition and service portfolio so we can better serve our clients' needs and fulfil our ambition to become a market-leading, end-to-end provider of IT and cloud solutions".
Simon Hitchcock, partner at Lyceum Capital, said: "Timico is led by a highly capable and impressive team, with a very well-defined strategy to take the business to the next stage in its development as a Managed Cloud Service Provider. It is clear that its clients, many of whom are long-standing, are firmly at the centre of its plans and can look forward to a very rewarding relationship with the business moving forward. We are delighted to be supporting Ben and the team through this next, exciting stage of acquisitive growth".
---
Trending Now
You may also like